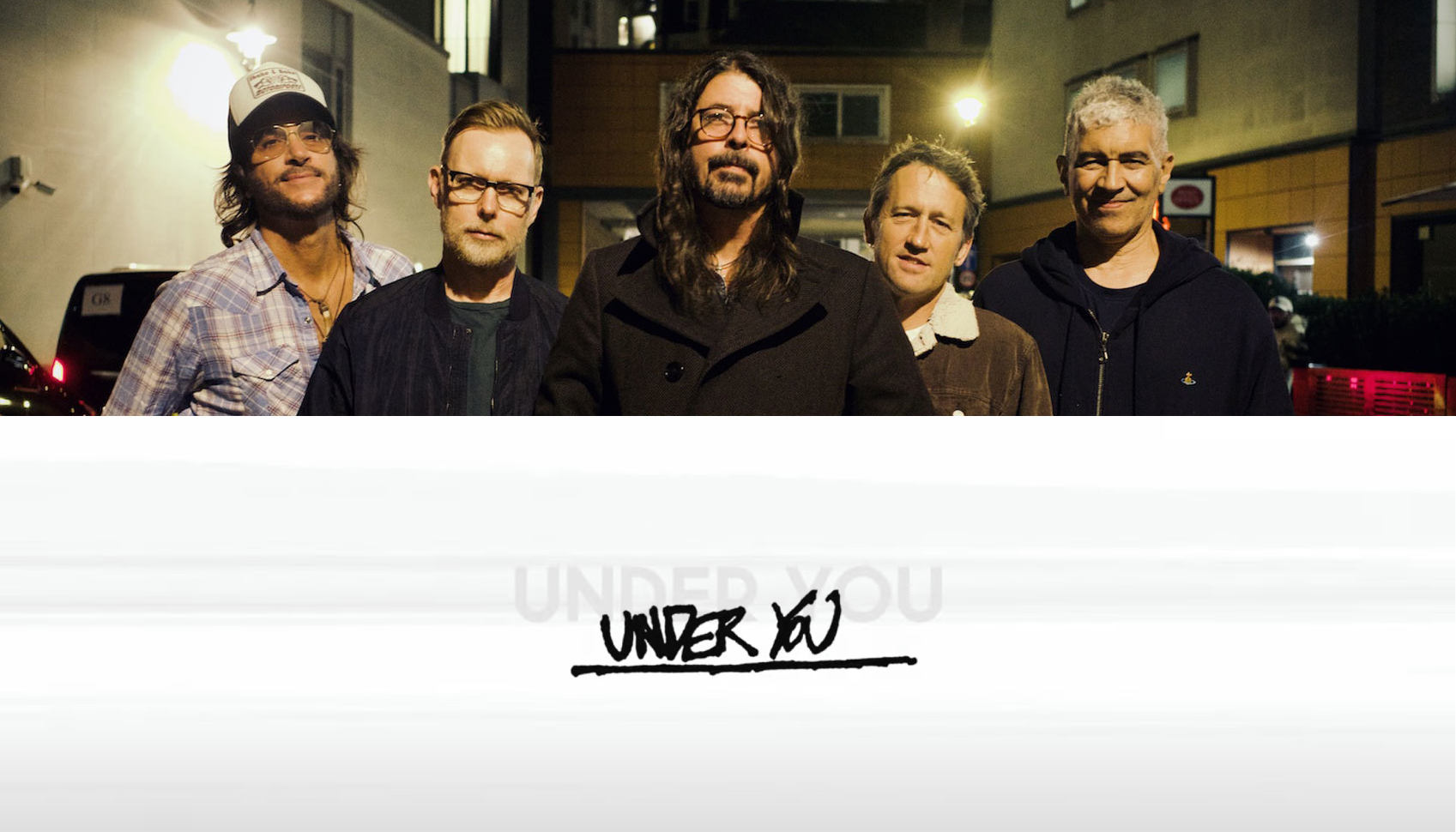 Foo Fighters are getting ready to release a new record, one that many thought would never exist. It's going to be called But Here We Are and will be released on June 2nd. It's an album that was written in the aftermath of the passing of their drummer Taylor Hawkins. So, it's destined to be a raw and heavy affair. And based on the tracks they have released so far, that is true. But it has been done in a way that only Foo Fighters could.

Their latest taster is "Under You", which is a rallying piece of rock and roll for the ages. Focusing on how it feels to grieve and not know how to process it, it hits home all too hard. But it's a reminder that you will always have the memories. Those days and times last a lifetime, and nothing can take them away.

Here it is in all its glory:
You can also hear "Rescued", which will also be on the album, right now too:
Foo Fighters have also announced the details of a global livestreaming event. It's going to be called "Foo Fighters: Preparing Music For Concerts" and will be taki place on May 21st via Veeps. Featuring premieres of tracks from But Here We Are, behind-the-scenes footage and plenty of surprises, all captured in the band's own Studio 606, it's set to be special.

Veeps CEO Joel Madden had this to say about the event:

"Shows like this don't happen every day. To take this moment to gather fans worldwide, to give people an opportunity to share in the experience no matter where they are, is a gift. Having a place to make these moments accessible is why we built Veeps and we're honored to be trusted with delivering this incredible show for Foo Fighters and all of their fans."

You can pick up your free ticket from right here.