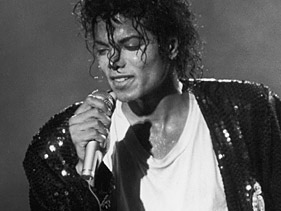 Michael Jackson died Thursday afternoon, June 25th, at the age of 50 after suffering cardiac arrest.
Reports say the legendary pop singer suffered cardiac arrest at his home in the Los Angeles neighborhood of Holmby Hills and was not breathing and had no pulse when paramedics arrived after a 911 call around 12:26 p.m. PT. They administered CPR in the ambulance but were unable to revive him. At the hospital, staff attempted to resuscitate Jackson, but he was unresponsive.
From his early career in the 1970s with his family group the Jackson 5 to his decades-long career as a solo artist, Jackson stood as one of the most successful and beloved pop artists of all time.
The Jackson 5's first single, 1969's "I Want You Back," hit #1 on the Billboard charts, and the Motown group went on to become one of the most popular pop acts during the '70s.
In 1978, Jackson joined Diana Ross in the big-screen musical "The Wiz," an adaptation of the Broadway musical based on "The Wonderful Wizard of Oz." His career as a solo artist took off with 1982's Thriller, which stands as the biggest-selling album of all time. Over the course of his career, with hit albums like "Bad" and "Dangerous," Jackson scored five #1 Billboard 200 albums and seven #1 Billboard Hot 100 singles.
In recent years, after several scandalous legal battles, Jackson's career had faltered. At the time of his death, Jackson was gearing up for a comeback tour, rehearsing for a series of shows in London's O2 Arena that would jumpstart a world tour, new album and possibly a movie.
The singer is survived by three children: Michael Joseph Jackson Jr., Paris Michael Katherine Jackson and Prince "Blanket" Michael Jackson II.