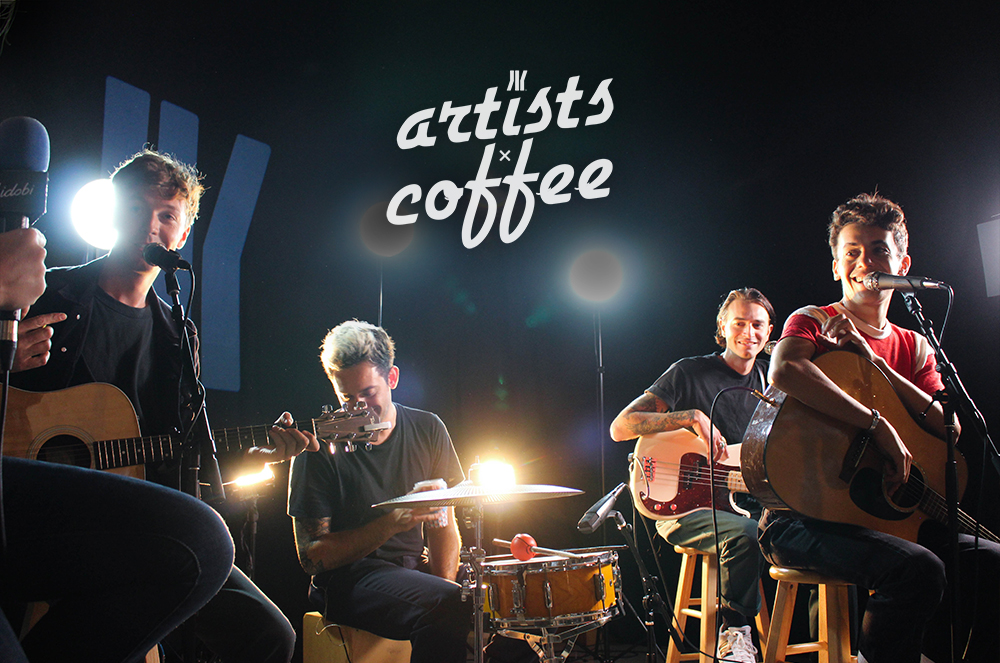 Photo: Meghan Cummings
Our hearts might burst if we keep this a secret any longer… Mainland dropped by the idobi Studio recently to grab some coffee and serenade some lucky fans for their very own Artists x Coffee. Okay, once you're done swooning, we'll tell you how you can hear everything that went down on that beautiful day: Tune in for Mainland's Artists x Coffee this Wednesday November 21st at 6pm ET, only on idobi Radio.
Prepare to fall in love with the acoustic versions of songs from their new Villains EP—if you shut your eyes and listen real hard, it's like you're there in the studio with them. idobi's own dynamic duo Katie Leclerc and Brett Davern are your Artists x Coffee hosts, turning the idobi Studio into a punk AF diner, pouring the coffee and leading the fans as they ask all the questions you've been dying to know. Seriously, everyone had such a blast doing this we're considering turning into a diner full time.
Tune in to idobi Radio this Wednesday, November 21st at 6pm ET
to join Mainland for Artists x Coffee: ido.bi/player
Tags:
artists x coffee
,
axc
,
Brett Davern
,
idobi radio
,
Katie Leclerc
,
Mainland
,
Villains