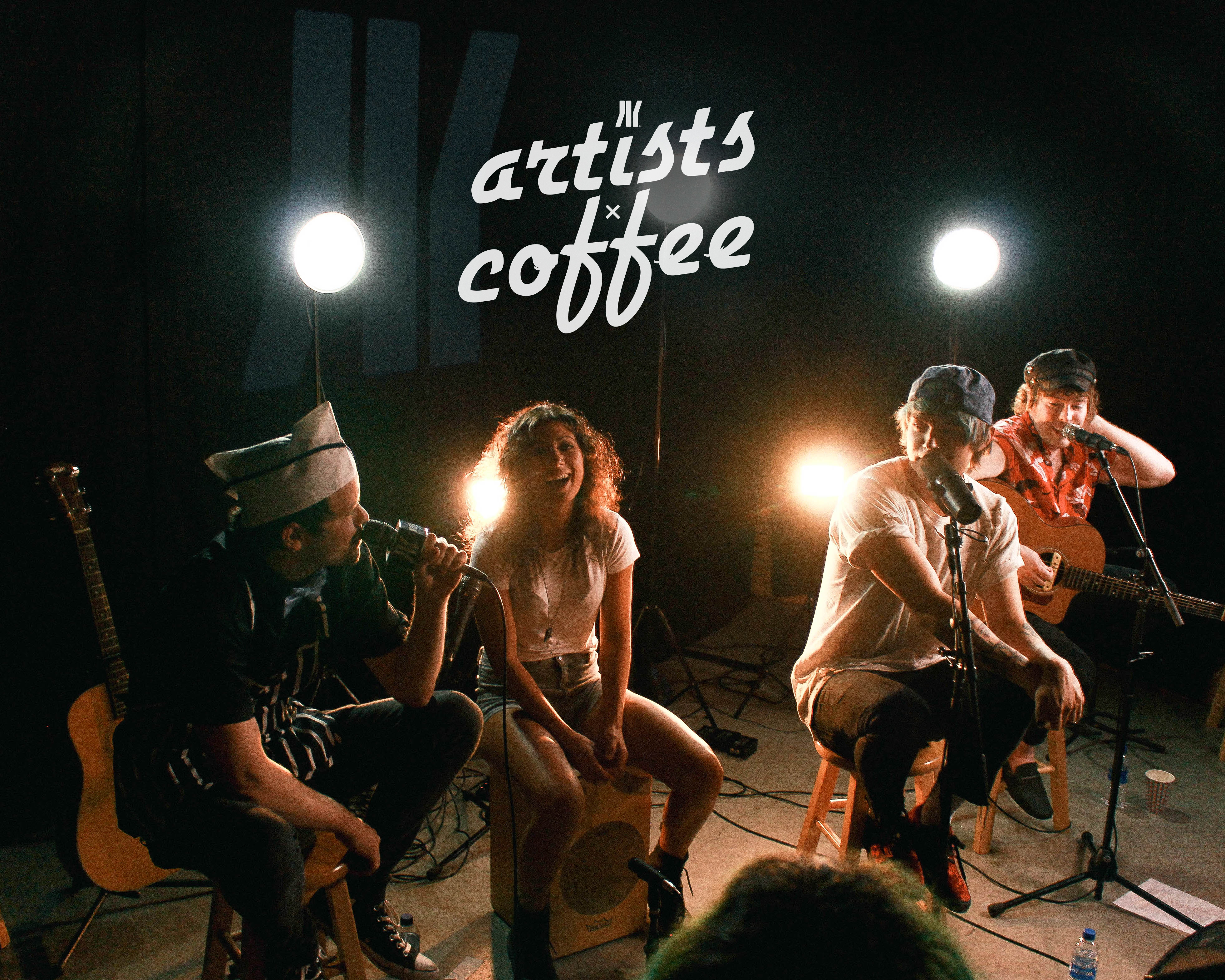 Photo: Meghan Cummings
What's the only thing fresher than a shot of coffee? When you get to sit down and have a cup with your favorite bands. Introducing Artists x Coffee, the new idobi series that takes fans into the idobi Studio for a cuppa joe and an intimate acoustic show from new artists we're loving.
Artists x Coffee turns the idobi Studio into a diner for the day, where a hand-picked group of fans get invited for coffee and a chat with the featured band, soundtracked by a live performance. Keep an eye on idobi's social media for your chance to attend these exclusive events—you never know who'll be popping by our studio in North Hollywood next for their caffeine fix and a couple of tunes. Coffee's for closers, fam, don't miss out.
If you've already been stalking us on Twitter, you'll already know who to expect: Nekokat and Mainland! If you missed out on tickets (or you live on the other side of the world), we got you, babe—you'll be able to listen in to each Artists x Coffee, only on idobi Radio. Stay tuned for more info about Nekokat's performance. 'Til then, tweet us with what bands you think we should invite in for coffee next!
Tags:
artists x coffee
,
axc
,
idobi
,
Mainland
,
nekokat
,
new music