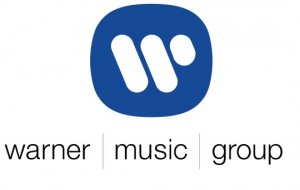 Music powerhouse Live Nation Entertainment Inc. is bidding to buy part of Warner Music Group Corp., according to people familiar with the matter, a move that could combine under one roof the world's third-largest recorded-music company with the biggest concert promoter, artist-management firm and events-ticketing operation.
Live Nation is interested in Warner's recorded-music operation, not its music publishing division, according to the people familiar with the matter. It's not clear how much Live Nation offered, or how aggressively it may participate in further rounds of bidding.
Warner Music and Live Nation declined to comment.
Live Nation's Front Line Management Group represents hundreds of major acts, such as Christina Aguilera a
nd Kings of Leon, and its performers could benefit from a direct affiliation with a major-label company. A single company that handled virtually every facet of an artist's career would be able to undertake across-the-board marketing and promotion efforts. That in turn could save money by eliminating redundant marketing and promotion departments.
The combination also could create opportunities to combine corporate sponsorships with sales of concert tickets, recorded music, and merchandise.
But a Live Nation-Warner Music tie-up would likely draw regulatory scrutiny even more intense than Live Nation underwent for approval to acquire Ticketmaster last year. The Justice Department wrested some concessions from the two companies to safeguard industry competition but critics howled and warned that ticket prices might rise.
Live Nation has advanced to the second round of bidding, but the people familiar with the matter cautioned that any deal could still fall apart for any number of reasons that may arise, including financing and regulatory issues.
The auction of Warner Music Group has become a wide-ranging one, with private-equity groups, media companies and others participating. A spokesman for Warner Music declined to comment.
Warner's bankers, Goldman Sachs Group Inc. and AGM Partners LLC, have received bids for Warner in its entirety, as well as bids for its two major components: its record-music operation and its music publisher, known as Warner/Chappell, according to people familiar with the matter.
The company's private-equity owners, including Thomas H. Lee Partners haven't expressed a preference for the configuration of a sale.
Warner's record labels include Atlantic, Warner Bros., Elektra and Nonesuch, with artists such as Jason Mraz, James Blunt, Gnarls Barkley, Kid Rock, the Red Hot Chili Peppers and Cher.
If Live Nation were to succeed in buying Warner's record labels it's unclear what would happen to Warner/Chappell, which controls the copyrights to melodies and lyrics of songs.
Among the bidders emerging for part or all of Warner are Sony Corp.; Los Angeles billionaire Ron Burkle; Guggenheim Partners LLC; Access Industries Inc., a holding company controlled by Russian-born billionaire Len Blavatnik, a former Warner Music director who left the board in 2008; and BMG Rights, a joint venture of Kohlberg Kravis Roberts & Co. LP and Bertelsmann AG.
BMG Rights submitted a bid for the entire company, but has been told by Warner's bankers that it needs to raise it to remain in contention, according to people familiar with the matter, They added that BMG's managers and backers in recent weeks have been considering whether to do so.
As recently as February, Irving Azoff, now Live Nation's chairman, publicly denied that Live Nation is interested in owning Warner Music or its competitor, EMI Group Ltd. EMI's owner, Citigroup Inc., is expected to begin shopping the company later this year.
Warner Music briefly held a large stake in Mr. Azoff's Front Line Management, but sold it to Ticketmaster in 2008
Live Nation has made a handful of deals with high-profile artists, including Madonna and Jay-Z, giving the company the rights to distribute their recordings. But in the past, the company has indicated that it was not interested in delving deeper into the record business.
However, conditions for Live Nation have changed in the past year, despite completing the merger with Ticketmaster.
From Live Nation's perspective, merging with Ticketmaster was supposed to provide a more-profitable backstop to concert promotion, which even in good times is a minimally profitable business, with cash-flow margins typically around 4% or less.
Last year was bruising for the company, with slow ticket sales and concert-tour cancellations eating deeply into the combined company's margins. The recorded music business, of course, has deep problems of its own, thanks to CD sales that have eroded rapidly under the pressure of online piracy and other problems, and digital-download sales that appear to have levelled off too early to make up for the declines in CDs.
Even with the decline in sales of recorded music, adding a major record label group could provide valuable cash flow, and would further diversify Live Nation's revenue streams.
Though Warner Music generates around $300 million a year in cash from operations, it generally reports losses because of amortization costs associated with its 2004 acquisition from Time Warner Inc.