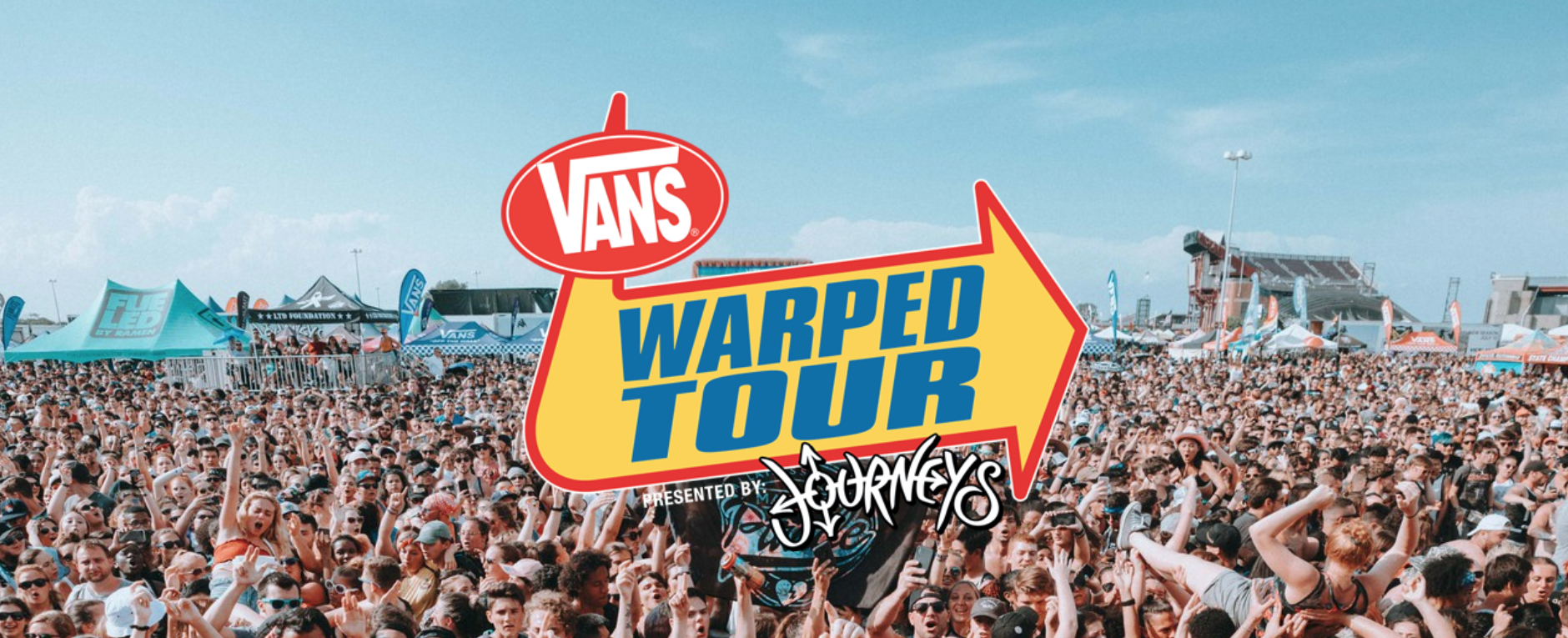 Photo via Vans Warped Tour
Something even better than Christmas is coming…yup, buzz about Warped is once again filling the internet. Kevin Lyman has begun teasing 2019's Vans Warped Tour kickoff with some hints at the festival's dates. In a tweet earlier today he stated that fans would need to "hold vacations" for the following: June 8th in Cleveland, June 29-30th on the East Coast, and July 20-21st on the West Coast.
What dates will you be "calling in sick" to work with Warped fever? Let us know on Twitter!
Plans are coming together for @VansWarpedTour 25th only thing I can say for now since many need to hold vacations dates are June 8 Cleveland, June 29-30 eastcoast, July 20-21 westcoast.

— KevinLyman (@KevinLyman) December 17, 2018
UPDATE: We now have more specific dates, with the locations being announced on January 28th!
25TH ANNIVERSARY DATES
6.08 CLEVELAND, OH
6.29 EAST COAST (LOCATION TBA)
6.30 EAST COAST (LOCATION TBA)
7.20 WEST COAST (LOCATION TBA)
7.21 WEST COAST (LOCATION TBA)

ADDITIONAL INFO
ℹ Jan 28 • Location & Venues
???? Artist Lineup Announced Early March
???? Tix On Sale Early March pic.twitter.com/g6b1PwcfVX

— Vans Warped Tour (@VansWarpedTour) December 18, 2018
Tags:
Kevin Lyman
,
vans warped tour
,
warped tour