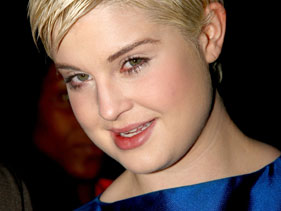 Slowly but surely partners for the next season of "Dancing With the Stars" are being announced, and Kelly Osbourne is the latest contestant to have her dance partner revealed prior to Monday's official announcement.
"Access Hollywood" reports that when the season starts on September 21, Osbourne will be dancing with Louis van Amstel, who has partnered with Priscilla Presley and Monique Coleman in past seasons. The pair will begin rehearsals this week. According to a tweet by Osbourne, she's been told by the show's producers to get a bit tanner for the premiere next month. "Just met with wardrobe, hair, and make up for dwts," she wrote. "They told me I need to get a fake tan haha!"
"DWTS" fan-favorite Derek Hough also got a new partner: model Joanna Krupa. In past seasons, Hough danced with Lil' Kim, Brooke Burke, Jennie Garth and ex-girlfriend Shannon Elizabeth.
On Thursday it was reported that Mya and Emmy-nominated "So You Think You Can Dance" alum Dmitry Chaplin would be dancing together. Aaron Carter will be dancing with Karina Smirnoff.
When first announced as one of the contestants, Osbourne told Ryan Seacrest on his morning radio show, "My body is going to get sick and be toned. … I mean this from the bottom of my heart: I don't care if I win. I'm not doing this to try and prove that I'm better than someone else at something, I'm doing it because it scares me."