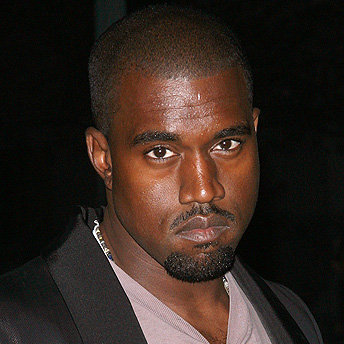 Kanye West and his Caps Lock button were back in action on the rapper's blog yesterday in a post about the role of celebrity photographers. Just days after pleading not guilty to charges of assaulting a TMZ photographer, West applauded the skills of one paparazzo and compared some of music's biggest names with superstars of another era in an effort to prove a point.
Kanye was inspired by a candid photo of Rihanna, the muse of his new 808s & Heartbreak video "Paranoid," as she was stepping into a yellow cab in New York City. "
Yo why can't all paparazzi photos be this good?" Kanye asked. "This pic is hardcore. Peep the perspective shot of the city in the back. Sometimes the paps overexpose the lens or have the flash too high taking all the emotion out of the moment. This moment is captured in time now".
Then he got controversial.
"I look at our current superstars like legends in the making. Like Justin [Timberlake] is the new Mike [Michael Jackson], Beyoncé's the new Tina Turner, [Lady] Gaga's Madonna, Jay[-Z] is Sinatra, [Lil'] Wayne is Hendrix, Thom Yorke is Roger Waters," Kanye said in his Match Game.
A couple issues, obviously. For starters, Lady Gaga has a long way to go before even being in the same weight class as Madonna, Jay-Z cannot sing or act like Sinatra, Weezy cannot shred like Jimi and while Roger Waters can be considered the heart of Pink Floyd, guitarist David Gilmour was the soul. Plus, let's see Radiohead continue on without Yorke like Floyd did without Waters.
The point West was trying to make with all these way-off comparisons, however, was that the paparazzi should treat the legends of our times like the legends of the past.
"These are the champions and should be documented as such," West says. "That said, it would be dope if the paps operated with the same integrity and attention to their craft as the legends they photograph."
In related news, it appears West has gotten over that whole Radiohead snubbing at the Grammys.