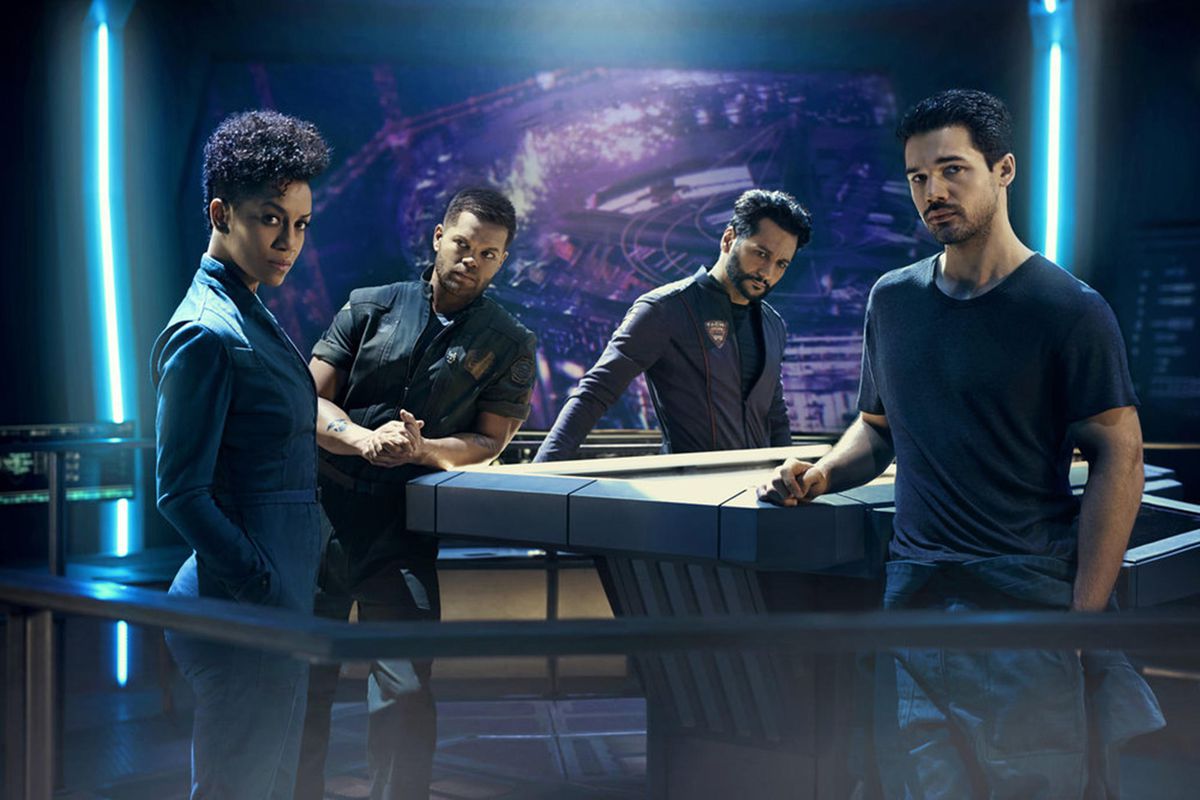 Photo: SYFY
The Expanse is a show that's near and dear to many of our hearts, so when fans heard it was canceled they were devastated but also determined to see it picked up on another network. As the series looks for a new home for season 4, fans have initiated a grassroots effort to help—setting up a GoFundMe to fly a banner over LA's Amazon Studios HQ this past Tuesday. They met their funding goal and you can see their banner below!
And that's not all: The effort to #SaveTheExpanse continues and you can help by signing this fan petition. At the time of writing, it has 97k signatures and they're aiming for 150k. Also, shows rely on ratings, so go and watch the latest episode ASAP—your view will only count if it's within the first 48 hours after the episode aired live (keep scrolling for more info!). Then post about the series and share the campaign using the hashtag #SaveTheExpanse. The Expanse is an incredibly important show with so many more stories to tell—let's help them find a new home.
Find out more on how to help at savetheexpanse.org.
—
Dive even further into The Expanse via our chat with Cas Anvar, who plays Alex, and explore the show all the way up to season 3 on Geek Girl Riot.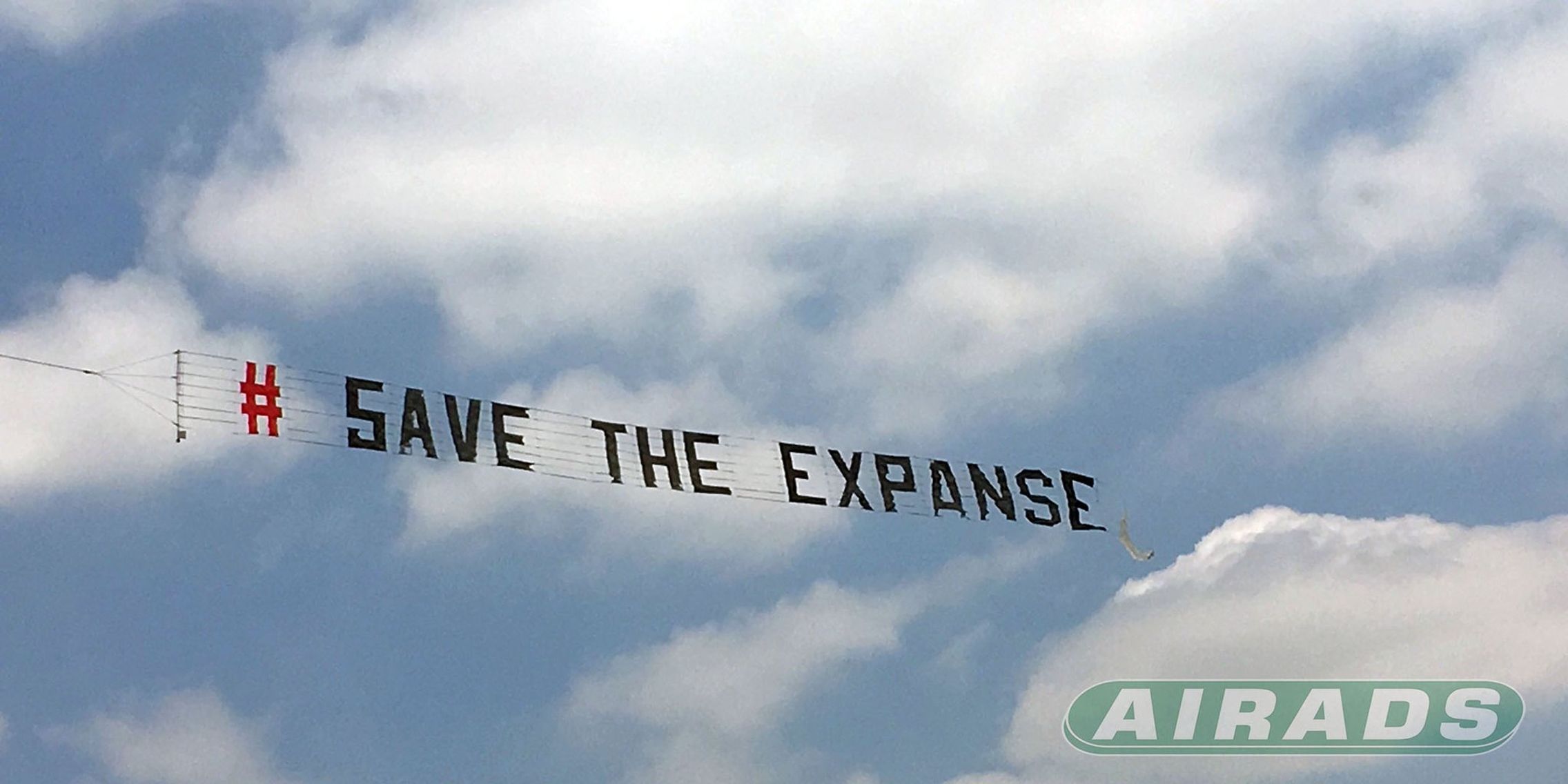 Image via savetheexpanse.org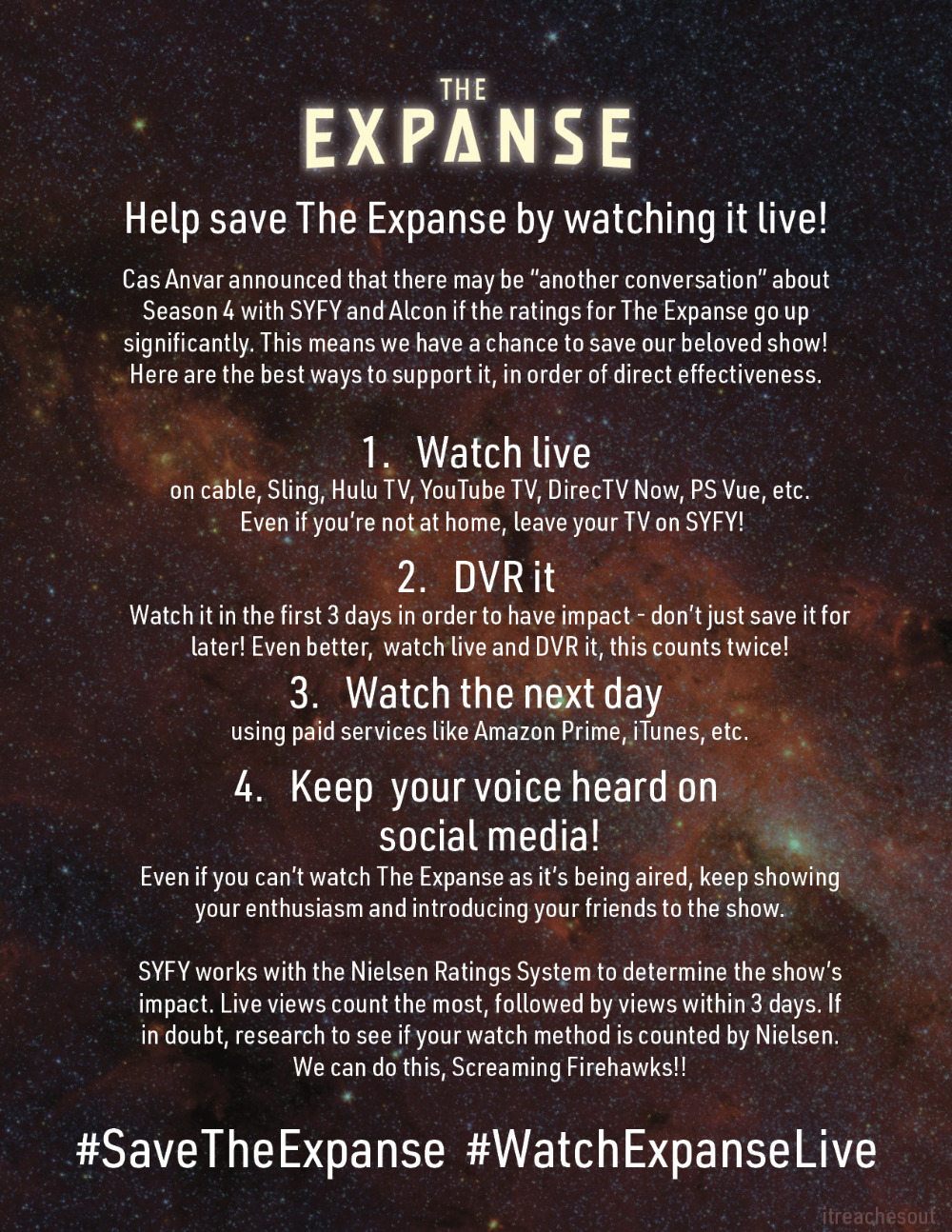 Image via #SaveTheExpanse GoFundMe
Tags:
#SaveTheExpanse
,
cas anvar
,
Save the Expanse
,
Syfy
,
The Expanse