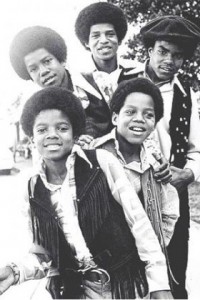 Howard Mann, the Toronto entrepreneur who bought a warehouse full of Jackson family paraphernalia, has a surprise for Michael Jackson fans and the singer's estate.
He has the masters to 273 unreleased Jackson tracks. Some are Michael alone, some are duets with superstars like Tina Turner, and some are with the Jackson family.
A good chunk of them come from the 1975 CBS variety series featuring the whole family.
According to Mann, who seems to know his stuff, the Jacksons were between the end of their Motown contract that summer and the beginning of one with Epic Records.
"The recordings belonged to the Jacksons. I bought them with the contents of the warehouse," Mann says.
Mann feels the recordings therefore do not belong to the Jackson estate, and he can release them any way he sees fit.
Meanwhile, Mann has gone into business with Katherine Jackson only, and not with Joseph Jackson.
"My arrangements have nothing at all to do with Joe Jackson," he says.
Mann also says he did not pay Katherine Jackson an advance for her book, "Never Can Say Goodbye." Rather, they are business partners. It does seem that Mann has become The Man in the Jacksons' life. But he also his largesse is not responsible for the Jackson brothers reportedly all driving new cars.
"You'll have to look elsewhere for that answer." he says.
Tags:
Jackson 5
,
Michael Jackson