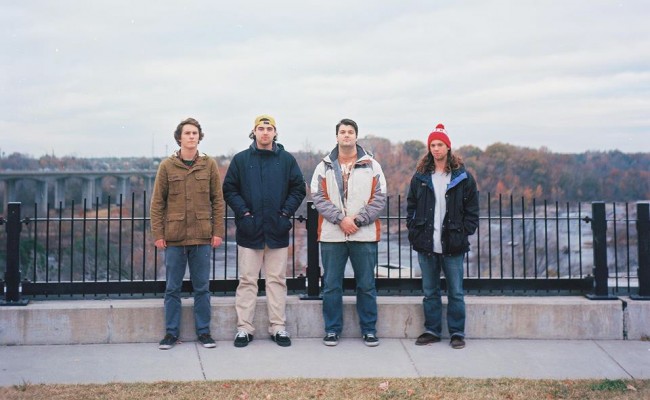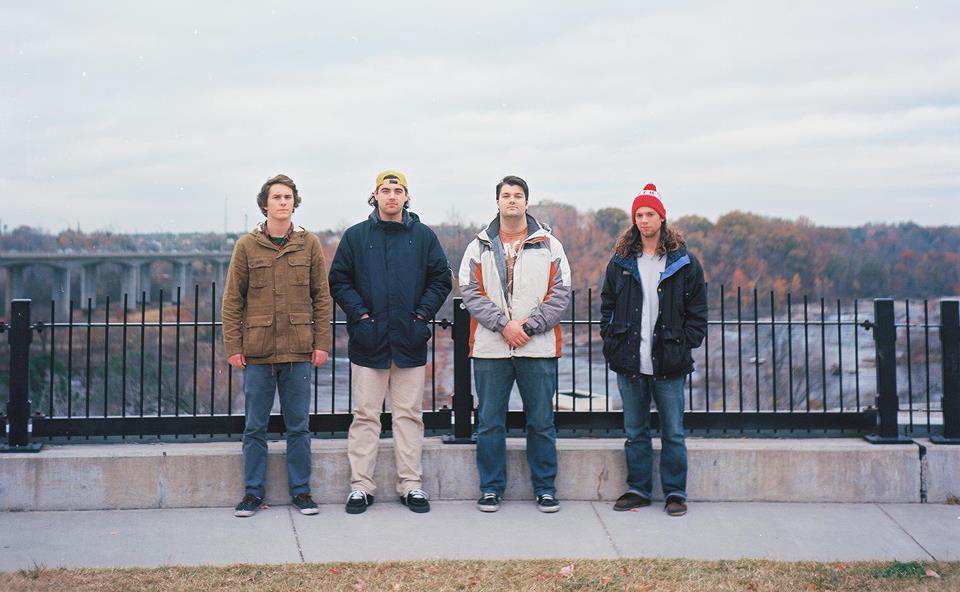 idobi writer Alexa Gallo caught up with vocalist Austin Getz of Turnover at Today's Mixtape Festival in Long Island, NY. The two discussed the band's recently released album Magnolia, tour plans, and more. You can read the interview below and check out Turnover in our Artist Profile spot here.
You guys are gearing up to release your first full-length album, Magnolia. What was the thought process going into it versus how you approached the EP/split?
We're excited about the album. We've been talking about it for a really long time and how it's really important, especially since we've been progressing and changing just like any band does. Basically, we went on the tour with Citizen and had studio time locked in after that. We were kind of rushed to get the record together. We had a bunch of ideas, but went into the studio a little unprepared. It was our first time really recording because every other time we've been in a basement. Will Yip's studio is wicked nice and he was awesome in helping us put everything together. We were able to get the songs banged out and we're really happy with the outcome. We were able to just chill in the studio and jam out a lot of the time, which helped make it come together than if we pieced-up stuff.
Did you know going into it that you wanted to shift in sound from your older material or did that progress while in the studio?
I mean we've definitely been listening to different things.  I think we've just matured as band. We knew we wanted to not write only fast songs. We had a full-length to work with instead of like 5 songs, so we definitely wanted to show some diversity and showcase more than a  punk band. There were a few songs I didn't think were going to make the record. It wasn't the record we were expecting to make at all, but I'm really stoked on it!
One of the pre-order packages for the record was pretty unique. You're offering 75 LPs, each with unique hand-drawn cover art.   How did that idea come about?
Our friend Ian, who we just put a music video out with for "Most Of The Time, introduced us to to his friend Parker. He's an awesome artist and did the cover art for the record. We were trying to think of really cool ideas for a pre-order and decided we should get Parker to do something to showcase his talents. He was into it and now 75 people will each be receiving a different album cover, which is pretty cool.
Today starts your first day of tour with Hostage Calm and The World Is A Beautiful Place And I Am No Longer Afraid To Die. Are you excited to hit the road again?
Yeah! Actually when we were on tour last November we made a list of bands that we should try to tour with since we liked what they were doing. Diamond Youth was one of them, Hostage Calm was one of them, and The World Is… was one of them. Fast forward to this year and we just got did a tour with Diamond Youth and now we're touring with these bands, so we're pretty stoked on it. We got what we wanted to do and all love what one another is doing, so we're all excited about it.  
And what plans do you have for the rest of the year?
Just to keep touring on the record. We want to be on the road throughout summer and fall.   We definitely want to hit outside of the United States somewhere. It's basically whatever comes to us, so we'll go wherever we can. I'm excited for the record to come out and hopefully people like it so we can tour on it for a bit.
Tags:
Turnover