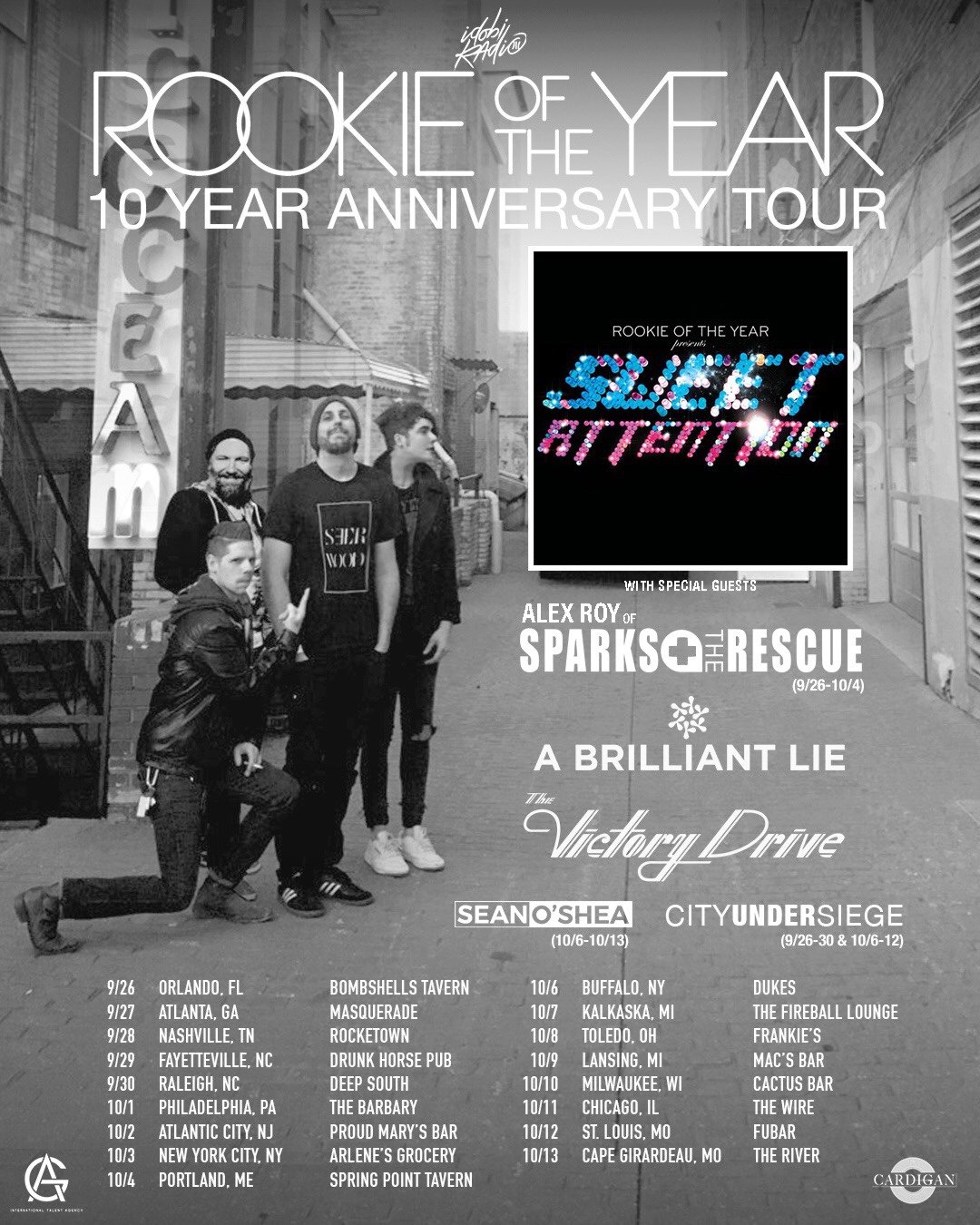 It's safe to say we all jammed to Rookie Of The Year's killer album Sweet Attention back in the day. The only question is are you ready to do it again?
The beloved pop rock band is bringing the album to the stage once more during its 10 year anniversary tour. Presented by idobi Radio, with a handful of special guests and plenty of nostalgia, it's shaping up to be one of the best tours of the year.
Find out when Rookie Of The Year is coming to your town below. We'll catch you in the front row.
—
Tour Dates:
9/27 – Atlanta, GA @ Masquerade
9/28 – Nashville, TN @ Rocketown
9/29 – Fayetteville, NC @ Drunk Horse Pub
9/30 – Raleigh, NC @ Deep South
10/1 – Philadelphia, PA @ The Barbary
10/2 – Atlantic City, NJ @ Proud Mary's Bar
10/3 – New York City, NY @ Arlene's Grocery
10/4 – Portland, ME @ Spring Point Tavern
10/6 – Buffalo, NY @ Dukes
10/7 – Kalkaska, MI @ The Fireball Lounge
10/8 – Toledo, OH @ Frankie's
10/9 – Lansing, MI @ Mac's Bar
10/10 – Milwaukee, WI @ Cactus Bar
10/11 – Chicago, IL @ The Wire
10/12 – St. Louis, MO @ Fubar
10/13 – Cape Giradeau, MO @ The River
Tags:
A Brilliant Lie
,
City Under Siege
,
Rookie of the Year
,
Sean O'Shea
,
Sparks The Rescue
,
Sweet Attention
,
The Victory Drive