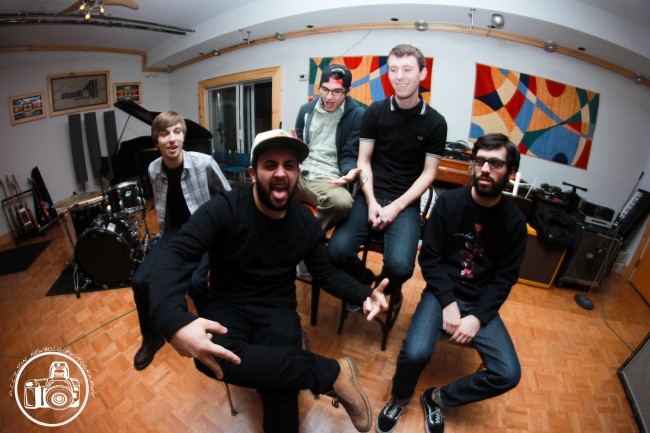 idobi Radio have joined forces with New Jersey's own pop-punk favorites Man Overboard for a brand new show. "Man Overboard Radio" will air every Monday at 7pm ET on the station starting March 4th. The show promises to be a riot as the band brings you some of their favorite music as well as interviews and pure ridiculousness.
Man Overboard Radio: New Jersey's finest take to the airwaves to bring you mindless banter, the most unprofessional interviews you've ever heard, and music from the vast unorganized catalog in their A.D.D.-riddled brains.
"We're thrilled to bring Man Overboard on board," says idobi program director Eddie Barella. "The band will provide listeners with a unique, behind-the-scenes industry perspective, as they tour across North America. idobi Radio loves to intimately connect music fans with their favorite artists."
BAND MEMBERS / REGULAR HOSTS
Nik Bruzzese (Vocals/Bass) – Some may describe him as a pest, others as the most handsome guy in pop punk… you decide.
Zac Eisenstein (Vocals/Guitar) – The zaniest guy in the band… if we can get him to sit down long enough to film an entire show you will hear his antics.
Wayne Wildrick (Guitar) – Waynes going to share his thoughts on music and ask you to "feel me brother"… Get ready for lots of Madball AND My Bloody Valentine.
Justin Collier (Guitar) – Justin will chirp in to update you on tour dates, news and other Man Overboard happenings. Zero sense of humour.
Joe Talarico (Drums) – Joe's great. Turn your volume up to 11 if you want to hear him.
SPECIAL RECURRING GUESTS
Dom (Merch Manager) – aka TheDommm. Dom's got stories from his past and he's going to share…. strap in.
JohnK (Guitar Tech) – John has never heard a Man Overboard record. He loves Purling Hiss and The Bronx. He slicks his hair and primarily wears boots.
Tune in to the first episode of Man Overboard Radio this Monday at 7pm ET only on idobi Radio!
Tags:
Man Overboard