The Selfie Sticks Have Been Banned From More Music Festivities
A couple of months ago I told you about a venue in the U.K. banning selfie sticks. Well, it just got better. Both Coachella and Lollapalooza have now also banned the death sticks that people use to take selfies with (side note: I totally wasn't using one at the Grand Canyon last weekend or anything…) Anyway, this is a VERY good thing. Music festivals often involve an abundance of of alcohol, crazy people, and unmentionables with medical cards that validate their "back problems". We don't need to add metal poles that could hurt people into the mix. Also, let's add in the whole, "live in the moment, not through your camera phone" message. The lineups for both festivals are absolutely AMAZING this year, so please, spend your time living the experience, not recording it. The memories will be better than anything your iPhone can replay for you.
They Made Music For Cats and I Can't
This is honestly the biggest white girl moment of my life. I am considering finding a 24 hour Starbucks right now so I can feel this to its full desired effect.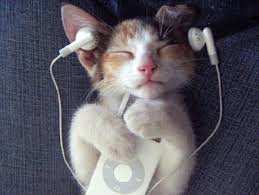 Two psychologists at the University of Wisconsin (even better because I know people who go there) made music JUST FOR CATS. They literally took a bunch of sounds cats liked, put them together in some weird compilation that slightly resembles what I imagine the intros to all of Tom DeLonge's new songs would be, and let the cats have it. Basically, these scientists decided that cats were super important, and should get their own genre of music. I'm accepting title ideas for the genre in the comments. Also please check out MusicForCats.com. You will not regret it.
All Time Low and Mark Hoppus Made My Life
After years of waiting for a collaboration from these spectacular human beings I've finally gotten my wish with Tidal Waves. I will be the first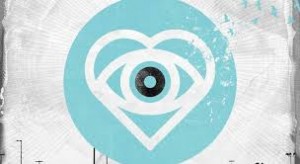 to admit that my friends and I have become slightly jerkish with these two bands because we have been listening for so long, and we  expect a lot from people we've seen progress so much. To be totally honest, this is one of my top five songs All Time Low has ever released, and has made me very excited for the album. Pop punk ballads, as Jason Tate so wonderfully pointed out on twitter, are a lost art these days, and putting Mark's voice on this song just made my little scenie weenie heart soar. You should probably listen to it. Future Hearts gets released on April 7th, so pre-order/buy/steal money from your innocent grandparents to obtain a copy and we'll be all set.
Get Excited To Grow Up and Be "That Guy"
The Sweller's drummer (and one of the kindest people I've ever come across in my life),  Jonathan Diener wrote a wonderful Op-Ed for Nothing Original this week about being "that guy who stands in the back with his arms crossed." He covers all the points of getting older, and earning your stripes in the crowd, to transitioning to listening from the back. Now while, he probably has more of a right to this than I do, since he did it for a living, I can completely support what he's saying. My first five years of going to shows were filled with messy-sweaty  pits, bruised ribs, concussions (for me and friends), and a few broken noses. After a while, being rowdy and crazy and out until 2 am no longer fits in with your lifestyle. Jonathan's article perfectly describes why it's okay to be "that guy" and relax, see friends, have a good time, and enjoy the music–after all that is what concerts are for.
What's On My Mind This Week
So much went on. Zayn actually quite One Direction, and everyone died as a result. My mom bought me a Swiffer Wet Jet and a toaster so I can have Eggo Waffles, and I went to the zoo. But in all of this craziness, 5 Seconds of Summer took the cake this week by signing their first band to their label Hi Or Hey Records. The band is called Hey Violet (formerly Cherri Bomb) and is 75% FEMALE. This is huge! This is something we don't see very often in this scene. There are three girls and one guy, and it's awesome because they are awesome. They're a good band, with great potential, and some awesome female presence on stage is never unwelcomed. I am so excited to watch their career take off. Check them out below!
Tags:
All Time Low
,
cats
,
hey violet
,
Mark Hoppus
,
selfie sticks