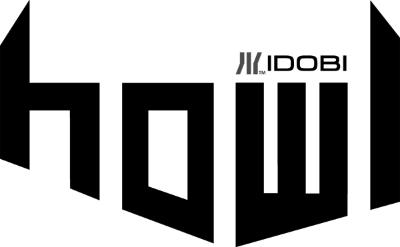 Long before we conceptualized idobi Howl, idobi Radio was known for breaking new talent before anyone else, giving young artists a chance when the mainstream wouldn't give them a fair look. When we created idobi Howl, we decided to share that philosophy and give talented young hardcore/metal artists a bigger platform.
With that goal in mind, we teamed up with another company in the business of breaking new talent: ReverbNation. The fine folks at ReverbNation helped us put together the "Airplay to 40,000 listeners on idobi Howl" opportunity, in which ReverbNation asked their heaviest bands to submit for rotation on Howl – to play alongside bands like Bring Me The Horizon, Hatebreed, Terror… you know, every young metal kid's dream. Among the bands that entered, two in particular stood out: Every Knee Shall Bow and Amethyst.
Every Knee Shall Bow caught my attention in a number of ways. Firstly, their track "The Lion's Teeth" proves classic crossover and death metal CAN coexist (think Slayer meets Dying Fetus), wrapped up in catchy riffs and pulsating drums. Their aesthetic is spot on and is as visually engaging as their sound is aurally moving.
—
On the opposite end of the metal spectrum, Amethyst is a melodic metalcore band from Texas. Even though the metalcore genre can at times sound a bit droll, this band brings a level of aggression that keeps you interested. Not only is it intense, it's melodic, with some strong lead guitar to keep you humming along. Amethyst  really brings it.
This campaign demonstrates, not only is there great unsigned talent out there to discover in the heavy music world, but the synergy between idobi Howl and ReverbNation was effortless – as two forces dedicated to breaking the best in new talent, it only makes sense to partner up to help give hardworking bands the push they deserve. We hope you dig them as much as we do!
Catch both bands on idobi Howl alongside all your favorite heavy artists. Listen loud.
Tags:
Amethyst
,
Every Knee Shall Bow