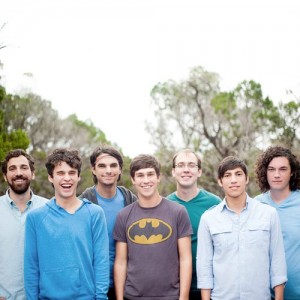 Hopeless Records have added Driver Friendly to their roster. A statement from the label, as well as a video from the band, can be seen below.
Hopeless Records is very excited announce the signing of Driver Friendly! Their music videos for "Ghosts" and "Messidona" are now up and streaming on the official Hopeless Records YouTube channel! Fans can also now purchase both songs on iTunes as a bundle.
Originally from North Houston, TX- Driver Friendly met while still in high school and began writing and performing together soon after. After gaining momentum and a loyal fan base in the area, the band moved to Austin, TX to continue pursuing a career in music. They gained notoriety when Tom Hanks caught wind of their music video tribute to him and tweeted about his excitement about the video and the band to his followers!
"We are so excited to be a part of the Hopeless Records family! Being signed to a label is a goal we have worked so hard for and it is amazing to finally see it happen. This has been our dream since we were kids, and we are humbled and honored to start our future with them."
Composed of lead vocalist Tyler Welsh, guitarist and vocalist Andy Lane, guitarist Nathan Parrish, bass guitarist Chris Walker, drummer Jeremi Mattern, trumpet player Juan Lopez & trombone player Andy Rector, Driver Friendly is ready to share their melodic, high energy songs with the world!
Purchase the 2 song bundle "Ghosts" and "Messidona" on iTunes:  http://smarturl.it/driverfriendlyghosts
FOR MORE INFORMATION, PLEASE VISIT:
www.hopelessrecords.com
www.driverf.com
www.facebook.com/driverfriendly
Tags:
Driver Friendly