We're all about supporting the independents here at idobi, and Film Threat is one of them who needs our help. Film Threat has been giving film fans all the coverage they need on indie films and filmmakers for three decades. Started as a fanzine back in his high school days, founder Chris Gore turned his love of cinema into a print magazine that covered then-indie filmmakers such as Quentin Tarantino and Kevin Smith before they moved into the blockbuster leagues, as well as shining a light on those films that just wouldn't get the spotlight anywhere else. And he wants to bring Film Threat back—and that's where you come in. You can help to keep this indie network alive and relaunch the site, podcast, and app which will feature 30 years' worth of content, by pledging on Kickstarter. You'll receive awesome rewards in return, ranging from thank you notes, to signed collectibles, to becoming an editor for the day on the Film Threat website.
"This is a new golden age of indie film with social media, crowd-funding and affordable lo-fi filmmaking on the rise. More than ever, indie films need a place where they can be thrust into the spotlight and find a fan base. My commitment to you is that Film Threat will provide a unique voice and once again support a new generation of up and coming filmmakers." – Film Threat founder Chris Gore
You can watch a video about the campaign above, and see more info about how to donate and save Film Threat here.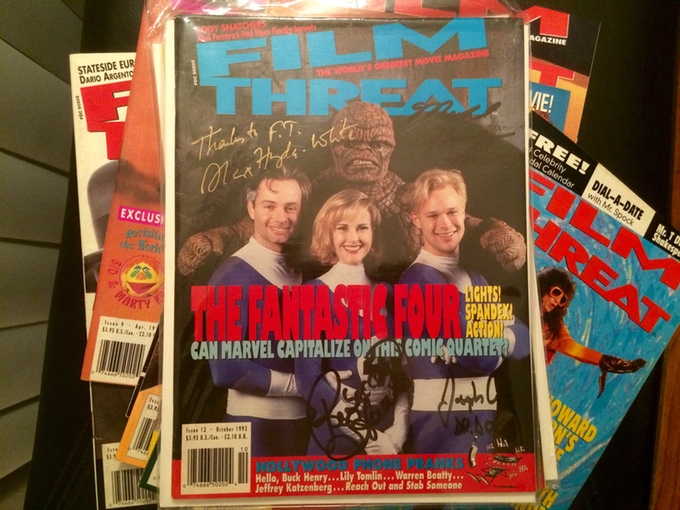 Tags:
Film Threat
,
Geek Girl Riot
,
Indie Films