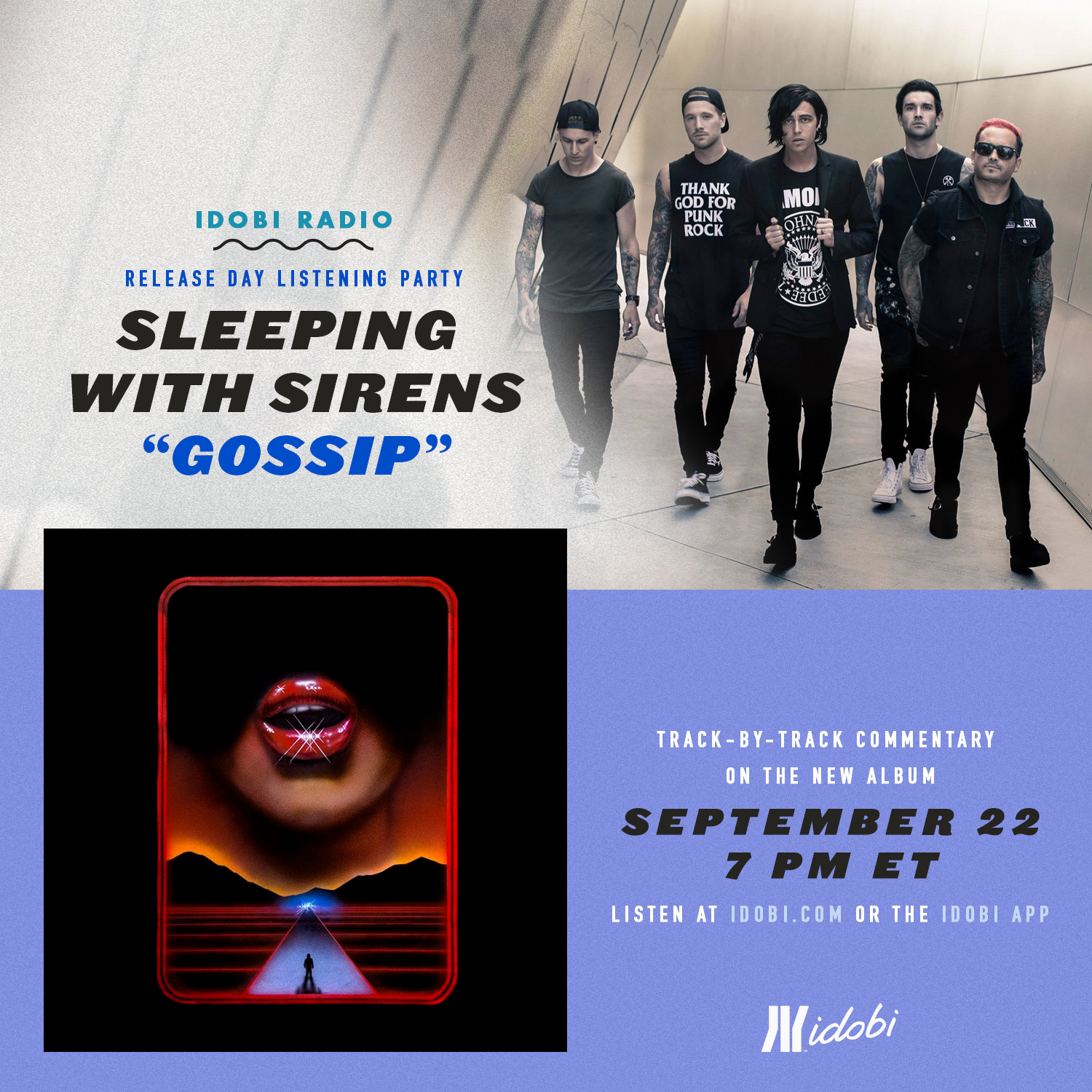 We're feeling like "Legends" today. The post hardcore band that's been heard 'round the world, from charting at #3 on Billboard to gold certified collaboration tracks, Sleeping With Sirens has been writing the story of a lifetime over the past eight years.
Now, the band that's been known for one-upping themselves with each release is out to do it again. Their fifth full length dropped today, and we're so excited, we had to know more about what went into the collection. These stories aren't just Gossip, though, because they're coming straight from SWS themselves.
Tonight, we're hosting a party just for Sleeping With Sirens—a Release Day Listening Party for Gossip, that is. The guys will share tales from the studio and beyond—so pull up a seat, head to ido.bi/player, and invite all your friends too, because you can't hear this anywhere else.
Tune in at 7pm ET to hear the guys dig into the creation of Gossip. Hear it all, only on idobi Radio.
Tags:
Gossip
,
RDLP
,
Release Day Listening Party
,
Sleeping With Sirens
,
Warner Bros.