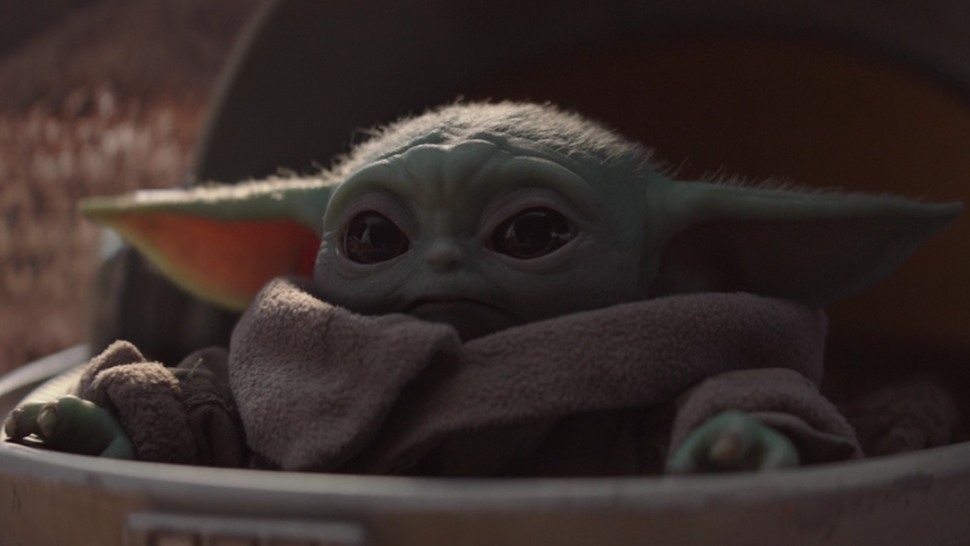 Photo: Disney+
If you've been on the internet this week, you've probably seen quite a few "Baby Yoda" toy deniers. Beyond the argument of whether the cute lil' green guy should actually be called Baby Yoda (according to The Mandalorian show-runners, the nickname is fine) there has been another discussion: Will Disney roll out merchandise for the holiday season?
The answer, if you asked the dark side of the Facebook comment section, was of course "no". Time was up and the brand was trying to keep the child a secret… but we should have learned not to count Disney out (especially after they've just handed us the keys to their entire vault.)
Photo: Disney | Lucasfilm
Baby Yoda merchandise is set to roll out at Target, Hot Topic, Box Lunch, and Amazon (to name a few) any day now. With a few shirts already up for grabs on Amazon, we know what we'll be wearing for Thanksgiving this year. As Black Friday quickly approaches, we can only hope we'll be able to snag a few (hundred) Baby Yoda plushes to populate our personal galaxies.
Tags:
Baby Yoda
,
Disney
,
Star Wars
,
the mandalorian