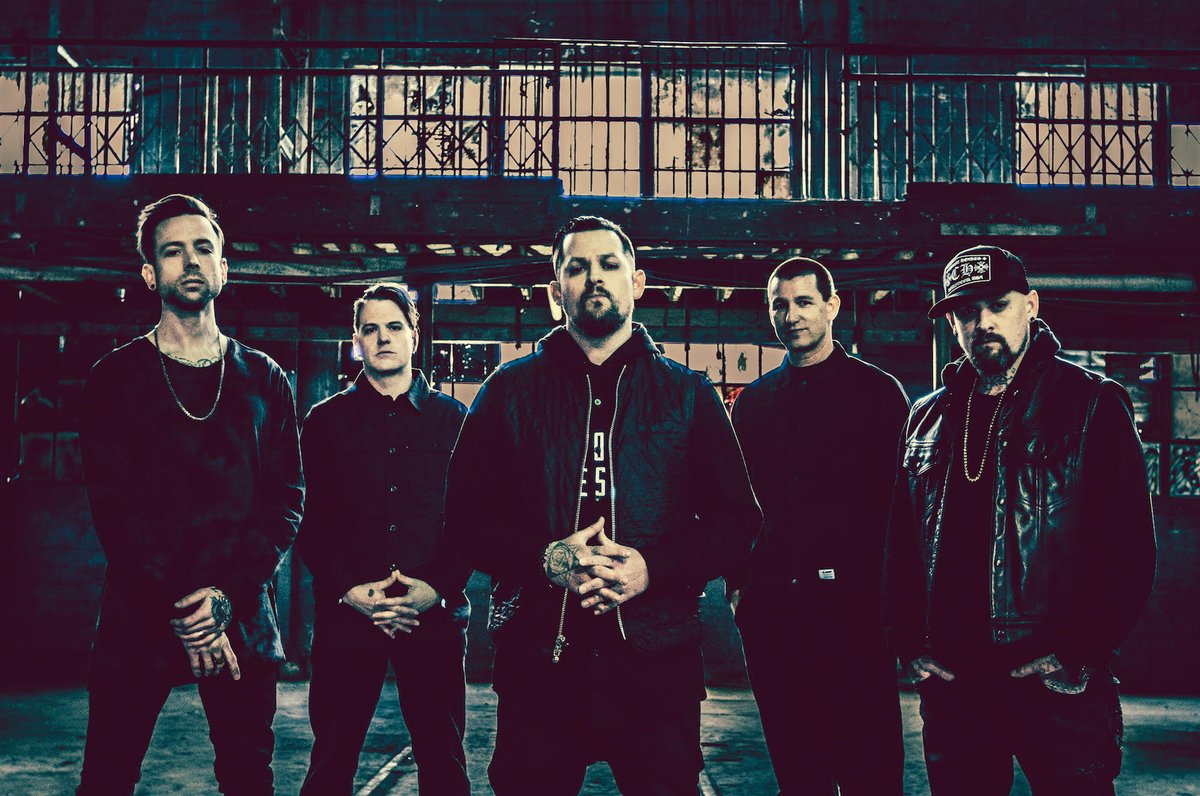 Photo credit: Ville Juurikkala
Happy freakin' Friday, Good Charlotte have blessed us with new music! After weeks of teasing the band dropped a new track, "Actual Pain", which you can hear below. Complete with a neon skull'd up visualizer, the song turns up the emo and packs a punch destined to open up mosh pits at future shows. And damn, that guitar solo.
"Actual Pain" marks a new chapter for the band—they've also announced their next album! Titled Generation Rx, GC's seventh record will drop September 14th via their own label MDDN and BMG, who they recently signed a worldwide partnership deal with. Produced by Zakk Cervini and Benji Madden, Generation Rx is powered by fearless anthems with punk spirit that aim to speak directly to a generation darkened by tragedy.
"At the beginning of the year, we were reflecting a lot," said Joel and Benji Madden. "We just played a memorial service in honor of Lil Peep. We were thinking of that. Our generation was the first to have so many ways to deal with pain. Throughout this century, we've seen the whole opioid crisis get worse. We wondered if we were really doing our part. We wanted to bet back out there on the battlefield and spread insight, share experience, and give anything we could to improve lives."
The band have always been open about dealing with life's struggles and Generation Rx seeks to strengthen their message of hope. "The message is you can get through the pain, survive it, and have the life you want. We made the record on our own terms and our own time. In that respect, we channeled the soul of our first two albums. This is the album we've been waiting 15 years to create."
"Actual Pain" kicks off the Generation Rx era with a bang to get you amped up and ready for more. And lucky for you, that's not all: There's also a European tour to look forward to! They're hitting the road in February 2019 and you can see the dates below. The GC Fam exclusive pre-sale starts May 29th and general sale starts June 1st. 'Til then turn your speakers up to the max and hit play on "Actual Pain", 'cause GC are back, baby!
—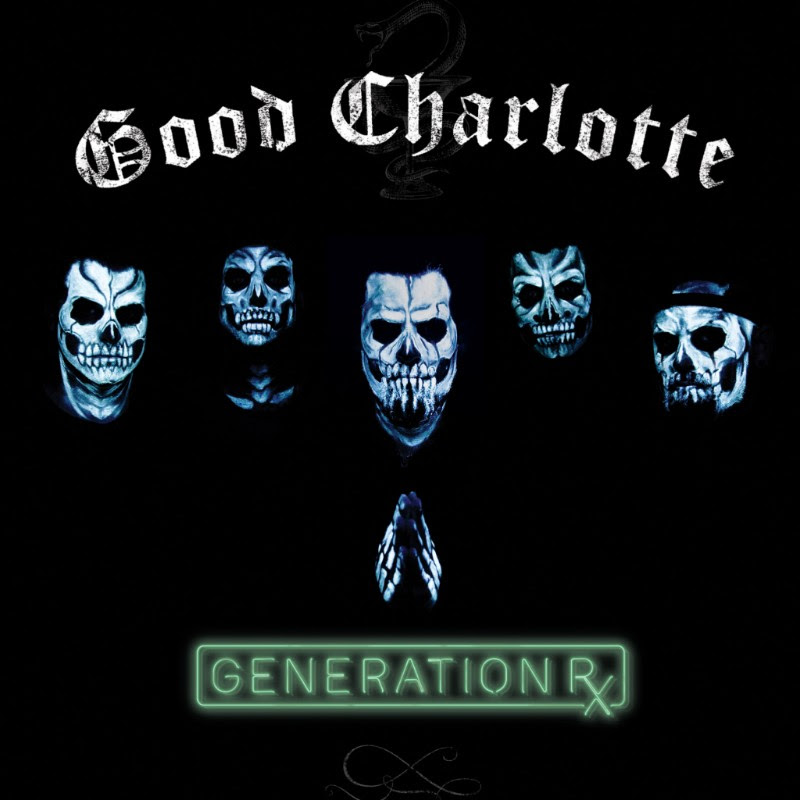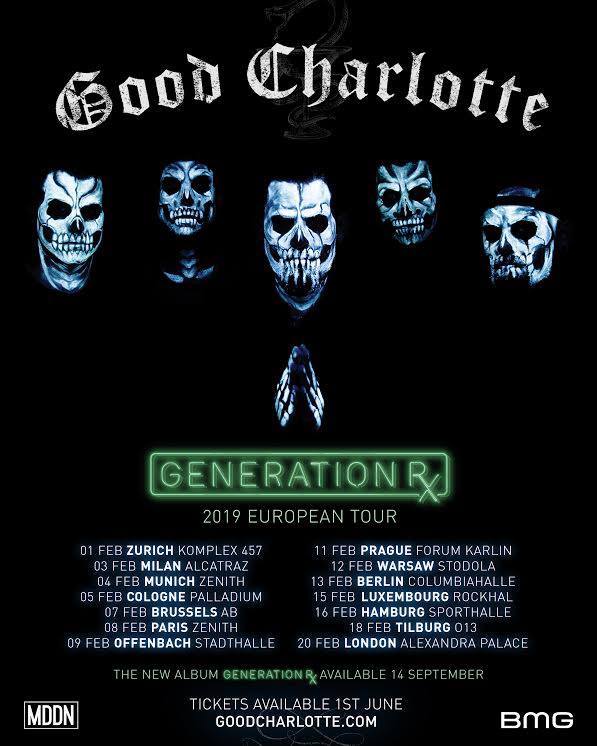 Tour dates:
Feb 01: Zurich – Komplex 457
Feb 03: Milan – Alcatraz
Feb 04: Munich – Zenith
Feb 05: Cologne – Palladium
Feb 07: Brussels – AB
Feb 08: Paris – Zenith
Feb 09: Offenbach – Stadthalle
Feb 11: Prague – Forum Karlin
Feb 12: Warsaw – Stodola
Feb 13: Berlin – Columbiahalle
Feb 15: Luxembourg – Rockhal
Feb 16: Hamburg – Sporthalle
Feb 18: Tilburg – 013
Feb 20: London – Alexandra Palace
Tags:
Actual Pain
,
BMG
,
GC
,
gc fam
,
generation Rx
,
Good Charlotte
,
MDDN