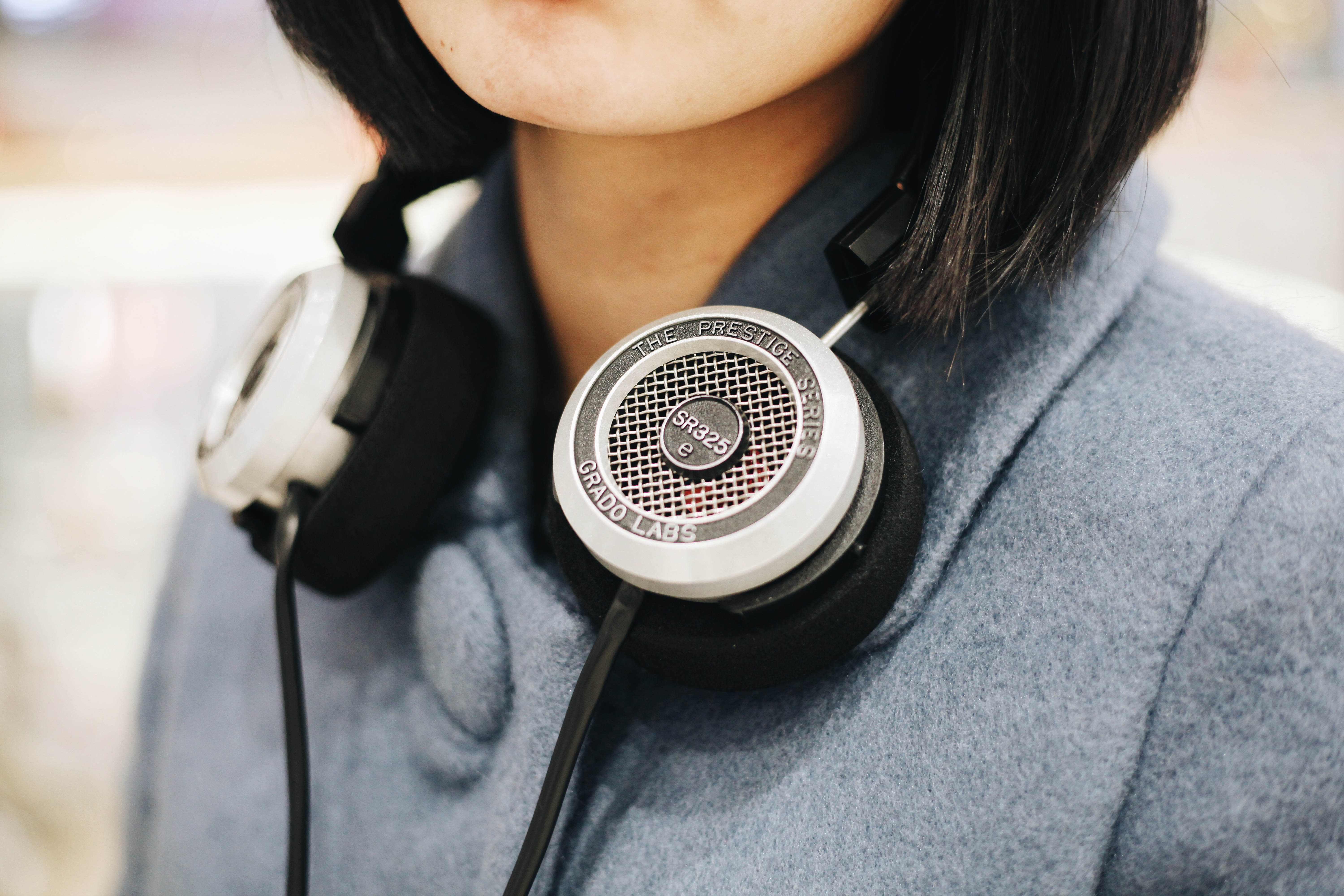 What better way to kick off a weekend than with new music? Fridays are always chock full of the latest songs and albums ready to be the soundtrack to everyone's antics, and here you'll find some of the week's standout releases. Whether you're ready to spin an anticipated song from a favorite artist or just taking a look at what's out there, there's a whole lot of tunes to dive right into. Who knows—maybe you'll find your next obsession.
Silverstein – Dead Reflection
Silverstein have released more albums throughout their career than most bands could ever dream of making, but they're just beginning to scratch the surface of their sound with their latest, Dead Reflection. Never missing a beat, the post-hardcore darlings deliver a ripper of a record that encompasses everything to love about them—breakneck riffs in "Retrograde" keep listeners on their toes, while "Ghost" revisits catchy hooks straight out of 2005.
Various Artists – Punk Goes Pop Vol. 7
The Punk Goes… series is bringing back one of their most storied franchises: Punk Goes Pop. It's hard to believe that they've somehow managed churn out seven of these suckers over the years, but the good thing is that they never seem to run stale no matter how many come out. It's up for debate on which compilation had the best choice of covers, but 7 has to be up there: Dance Gavin Dance busts out a comical cover of Bruno Mars' "That's What I Like," and State Champs turn Shawn Mendes into pop-punk with a rendition of "Stitches." Punk Goes Pop Vol. 7 is definitely a success, but we won't sleep until we get another Punk Goes Acoustic.
 Makeout – "Crazy"
 When it comes to pop-punk these days, enlisting John Feldmann to work on your songs is the key to success. He's become a juggernaut in the genre as of late—between his work with 5 Seconds of Summer and Blink-182. It seems impossible for him to do any wrong, and he isn't slowing down with his new project, Makeout. Releasing their record on September 29th, Makeout are already off to a great start with their debut single, "Crazy", a 5SOS-sounding jam with a punkier edge. The 5SOS guys actually collaborated with Makeout for their new album—and so did Blink's Travis Barker—so the blueprint is there for yet another pop-punk Feldmann masterpiece.
Neck Deep – "Motion Sickness"
 Album lead-off tracks are important, and Neck Deep are making a statement with The Peace and The Panic's opener, "Motion Sickness." As the third song released from the August 18th record, it instantly becomes one of the strongest—it's not as in-your-face as "Happy Judgement Day," but it's got an explosive Neck Deep-typical chorus that'll surely set the tone for what should be a wild ride.
Kesha – "Woman"
 For Kesha's triumphant comeback, she had to do things big. It's the reason why her single "Praying" became an instant hit, even though the emotional ballad wasn't exactly in line with her previous material sound-wise. This new material is all without producer and songwriter Dr. Luke, but "Praying" showed the world she definitely didn't need him, and her new song, "Woman," shows she doesn't need anyone. "Woman" is loud and full of attitude as Kesha proclaims "I'm a motherf*cking woman" in its hook, and with horns from the Dap-Kings, it's got a flair to it that isn't too far off from what made Kesha famous in the first place.
Circa Survive – "Lustration"
 Anthony Green and Co. return with a new Circa Survive single that'll be off the band's sixth full-length album titled The Amulet. Out on September 22nd, their Hopeless Records debut is going to be a record that centers around "life, death, and rebirth," and they also felt that "Lustration" needed to be The Amulet's opener—clocking in at nearly six minutes in length, it's easy to see why. The moody rocker changes tones throughout, but it's Green's soaring vocals that make the song ultimately worth hearing.
Coldplay – Kaleidoscope
 Despite only being an EP, Kaleidoscope becomes one of Coldplay's best releases in years. It's also one of their most eclectic—they try new things with the feel-good "Miracles (Something Special)," which includes a verse from rapper Big Sean that just plain works. From the ambient anthem in "All I Can Think About Is You" to the inclusion of their joint hit with The Chainsmokers in "Something Just Like This," the band's creativity is at an all time high.
Demi Lovato – "Sorry Not Sorry"
 A new Demi Lovato era is starting, and it feels oh so good. We got the one-off single, "Body Say," last summer, but it fizzled out pretty quickly and had to be a disappointment with Lovato's camp. However, they clearly used it as fuel for the fire, because "Sorry Not Sorry" is a proper summer jam that will avenge "Body Say" with ease. Instead of opting for the EDM route you can find her in on the latest Cheat Codes single, "Sorry Not Sorry" is full of soul, channeling her inner Jessie J and Ariana Grande. It's not the most original sound in the world, but it fits her perfectly, and it can only evolve from here.
Selena Gomez – "Fetish"
 With a title like "Fetish," you could probably guess that Selena Gomez's new single would be on the steamy side. Honing a sound more equipped for under the covers rather than a night out at the club, "Fetish" captures a dark tone that sounds like it's out of Tove Lo's handbook, but the contrast between this and "Bad Liar" makes for an exciting prospective new album. Gucci Mane joins the party here with a guest verse, but Gomez runs the show through and through.
Nine Inch Nails – "Less Than"
Following up last year's EP, Not the Actual Events, industrial rockers Nine Inch Nails are set to drop yet another EP next week. Titled Add Violence, it'll be the second collection of a three-part series that frontman Trent Reznor plans to release, marking yet another ambitious project that he's undertaking. With "Less Than," it's more inviting than its album title would suggest — an uptempo, synthy-pop feel takes precedence, but Reznor's vocal urgency manages to still keep it a proper NIN song.
nothing,nowhere. – "Hopes Up"
(feat. Dashboard Confessional)
Nothing,nowhere. is a mixed bag of genres, so it isn't a surprise to see Dashboard Confessional make a cameo on the dynamic "Hopes Up." Similarly, it also isn't shocking to see just how well Dashboard's Chris Carrabba fits in on the track — with rap-tinged verses and a meaningful pop chorus, Carrabba slides in on his own verse — it helps supplement nothing,nowhere.'s case for why he's one of the best artists to look out for in the future.
Other new releases
:
Foster the People – "Sit Next To Me"
The Script – "Rain"
Eric Nally – "Ruby"
Galantis – "True Feeling"
Mura Masa – Mura Masa
Echosmith – "Goodbye"
Mutemath – "Stroll On"
Manchester Orchestra – "The Moth"
Lana Del Rey – "Summer Bummer"
Lights – "Skydiving"
Nine Inch Nails – "Less Than"
Jack Johnson – "My MInd Is For Sale"
Arcade Fire – "Electric Blue"
nothing, nowhere feat Dashboard Confessional – "hopes up"
Oh Wonder – Ultralife
RAC – EGO
Ruel – "Don't Tell Me"
Tags:
5sos
,
Arcade Fire
,
Big Sean
,
Circa Survive
,
Coldplay
,
Dashboard Confessional
,
Demi Lovato
,
Echosmith
,
Eric Nally
,
Foster The People
,
Fresh Pressed
,
Galantis
,
jack johnson
,
John Feldmann
,
Kesha
,
lana del rey
,
Lights
,
Manchester Orchestra
,
Mura Masa
,
MuteMath
,
Neck Deep
,
new music
,
New Music Friday
,
Nine Inch Nails
,
nothing nowhere
,
Oh Wonder
,
Punk Goes Pop
,
RAC
,
Ruel
,
Selena Gomez
,
Silverstein
,
The Script