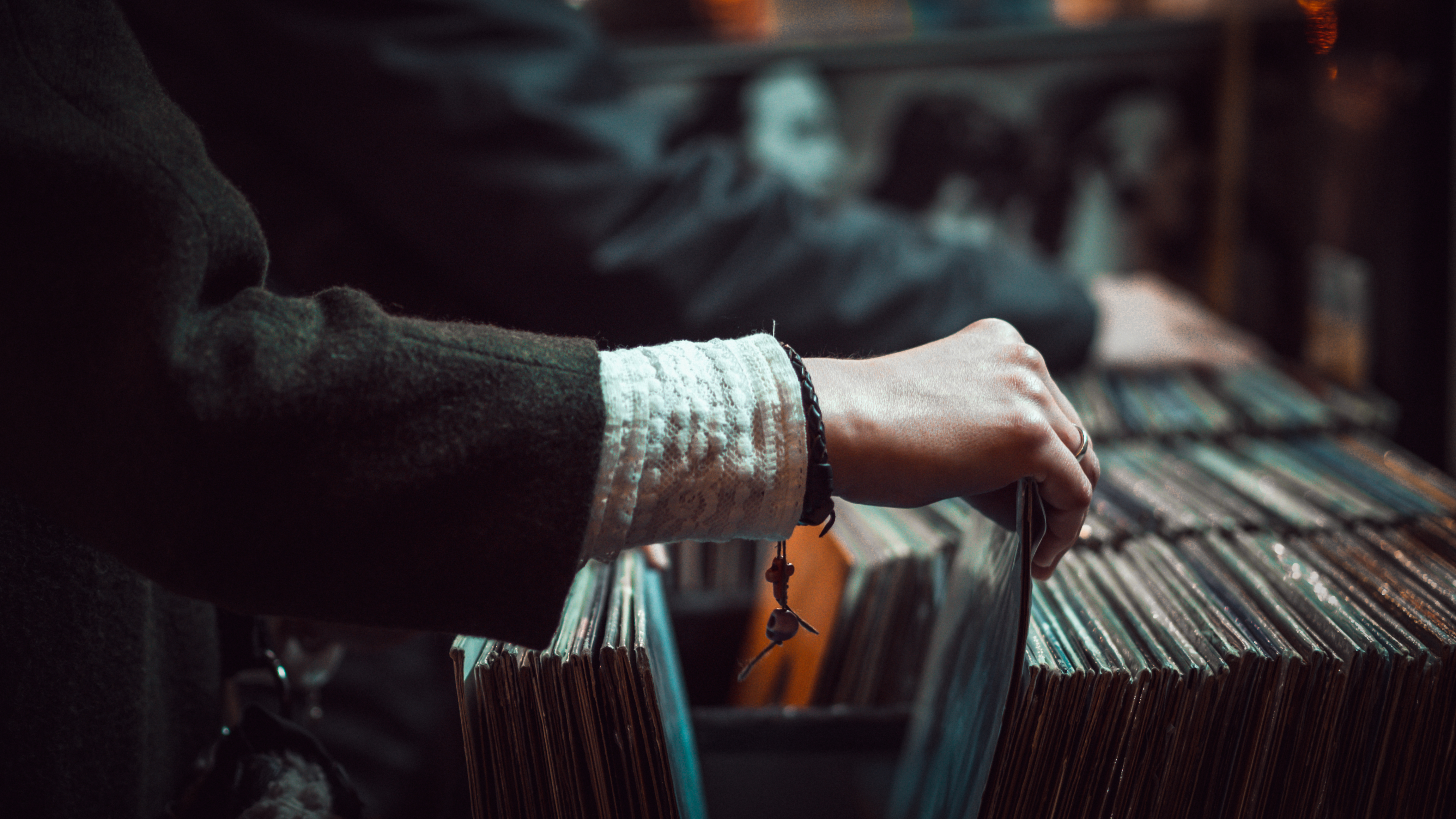 What better way to kick off a weekend than with new music? Fridays are always chock full of the latest songs and albums ready to be the soundtrack to everyone's antics, and here you'll find some of the week's standout releases. Whether you're ready to spin an anticipated song from a favorite artist or just taking a look at what's out there, there's a whole lot of tunes to dive right into. Who knows—maybe you'll find your next obsession.
All Time Low – "Last Young Renegade"
All Time Low showed off a side of themselves that we haven't seen much of when they released their single, "Dirty Laundry," last month. While it was a refreshing sound from the Baltimore natives, the latest song we get sings a much more familiar tune. "Last Young Renegade",  the title track off their upcoming Fueled By Ramen debut, is signature All Time Low. It's a little bit pop, a little bit rock, and it's a whole lot of fun—plus, Alex Gaskarth's pipes have never sounded so smooth.
Falling In Reverse – "Broken"
Now four albums deep in their career, Falling In Reverse have cemented themselves as one of the best pop/"hard rock" bands in the business. Whether they're dishing out stuff like "Bad Girls Club" or the breakneck "God, If You Are Above," you get the best of both worlds here, and their upcoming record, Coming Home, looks like they aren't straying away from what works. After the ultra-catchy "Loser," the band turns things up a notch on the newly-released, "Broken," showing that they've got the writing chops to pen both radio singles and arena-rock anthems.
Betty Who –
The Valley
It wasn't going to be easy for Betty Who to follow-up the success that she had with her 2014 debut, Take Me When You Go. It got her a spot on tour with Katy Perry, notched her a couple of number one Dance Club singles, and made her one of the most promising up and coming artists around. The verdict after hearing her newest album, The Valley? She isn't up and coming anymore; she's a full-blown superstar. The record is straight-up loaded with club jams and ballads to listen on your downtime, but no matter the type of song that suits your needs, it's all a part of a collection that'll help rightfully turn her into a household name.
Zayn – "Still Got Time (feat. Partynextdoor)"
Ever since Zayn ditched One Direction for a solo venture, it seems like he's been trying to find the sound that really suits him as an artist. Sure, last year's debut, Mind of Mine, was decent, but his joint effort with Partynextdoor titled "Still Got Time" is really where he shines. Vocals from both play off each other perfectly, and the dancehall-esque vibe that the track captures displays an avenue that Zayn could (and should) cruise right down with his music in the future.
Kendrick Lamar – "The Heart Part 4"
When Kendrick speaks, the Internet listens—and he's got a whole lot to say. In a surprise new single, Kendrick Lamar's near-five minute track takes you on a journey from start to finish with groovy instrumentals and a solid flow. Also, for those into the drama side of things, word on the street is that some of the lines on "The Heart Part 4" fire shots right at Big Sean. Either way, it's just nice to have Lamar back, and given all the teasing he's been doing on social media, you have to figure his next record is on the horizon.
Iggy Azalea – "Mo Bounce"
Twerk levels are reaching an all time high on Iggy Azalea's brand new single' "Mo Bounce." Produced by Far East Movement and Stereotypes, the track is one of the first tastes we get from a new full-length after Azalea scrapped six months of material to start anew. With this fresh slate, she calls "Mo Bounce" "the most fun record" on her upcoming album, and we can only hope the supporting tracks match the electricity that this one has.
Gorillaz – "Andromeda (feat. D.R.A.M.)"
Everyone's favorite animated band is back in a big, big way. On April 28th, Gorillaz are dropping Humanz, their first record since 2011. To celebrate the news, they decided to do more than just reveal a single, they unveiled a total of four songs from the record. Between the atmospheric standout "Andromeda" and the dreamy Popcaan-assisted "Saturnz Barz," fans sure have a lot to be excited about, and it seems like the six year wait will pay off.
David Guetta – "Light My Body Up
(feat. Lil Wayne and Nicki Minaj)"
At this point, anytime you see Nicki Minaj and Lil Wayne paired together as artists on a track, you know it's going to be fire. With a slew of joint credits to their name, they add another—and perhaps one of their best—in David Guetta's "Light My Body Up." Wayne's verse could have been a little longer, but Minaj does her best Sia impression as she belts out a lengthy hook—it's instantly on a top ten of one of the catchiest things Minaj has ever been a part of.
Natasha Bedingfield – "More of Me"
Let's just get this out of the way: Tangled is 100% the best Disney movie ever made. It's basically a crime that it'll never get a *proper* sequel, but the next best thing is an animated series on the Disney Channel that serves as its follow-up. Mandy Moore reprises her role and it'll sport some new songs, and the greatest part about it is the track that Natasha Bedingfield wrote for it entitled "More of Me." It won't set the radio ablaze, but the cheesy throwback 90's chorus is sure to put a smile on anyone's face—even if they somehow aren't the biggest Tangled fanatic.
—
Other new releases:
Creeper – Eternity, In Your Arms
Gorillaz – "Saturnz Barz", "Ascension", "We Got the Power"
Local Natives – "I Saw You Close Your Eyes"
The Dollyrots – Whiplash Splash
Maroon 5 – "Cold (Hot Shade & Mike Perry Remix)"
Drake – "Blem"
Katy Perry – "Chained to the Rhythm (Oliver Heldens Remix)"
London Grammar – "Truth Is a Beautiful Thing"
Young Thug, Wiz Khalifa, and 2 Chainz – "Gang Up"
Diet Cig – "Link In Bio"
Tim McGraw and Faith Hill – "Speak To A Girl"
Trey Songz – Tremaine The Album
Mike WiLL Made-It – Ransom 2
Tags:
All Time Low
,
ATL
,
Betty Who
,
David Guetta
,
Falling in Reverse
,
Fresh Pressed
,
Gorillaz
,
Iggy Azalea
,
Kendrick Lamar
,
Natasha Bedingfield
,
new music
,
New Music Friday
,
ZAYN