For $800 You Can Wear Your Ignorance on Your Head… Getting Snatched Out Of It Is Free.
By Sarah Madden | May 16, 2019 at 2:15 PM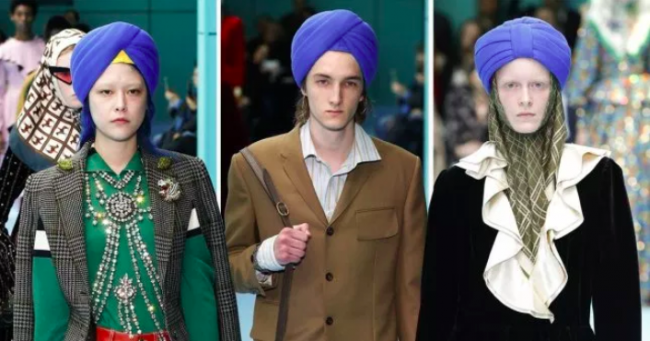 Cultural appropriation is a fashion don't. Wearing other religions sacred articles as accessories ain't cute. Gucci missed the memo. The designer recently introduced an over-priced item labeled the "Indy Full Turban" and for $800 you can wear your ignorance on your head. The Sikh Coalition made the statement on twitter "the Sikh turban is not just a fashion accessory, but it's also a sacred religious article of faith. We hope more can be done to recognize this critical context". They added "#appropriation" in case the brand was so rigid in their lack of cultural awareness they were oblivious to their own thievery. There will probably be another meaningless apology from Gucci pretty soon. Curious to see if the brand has a yarmulke in their next collection.