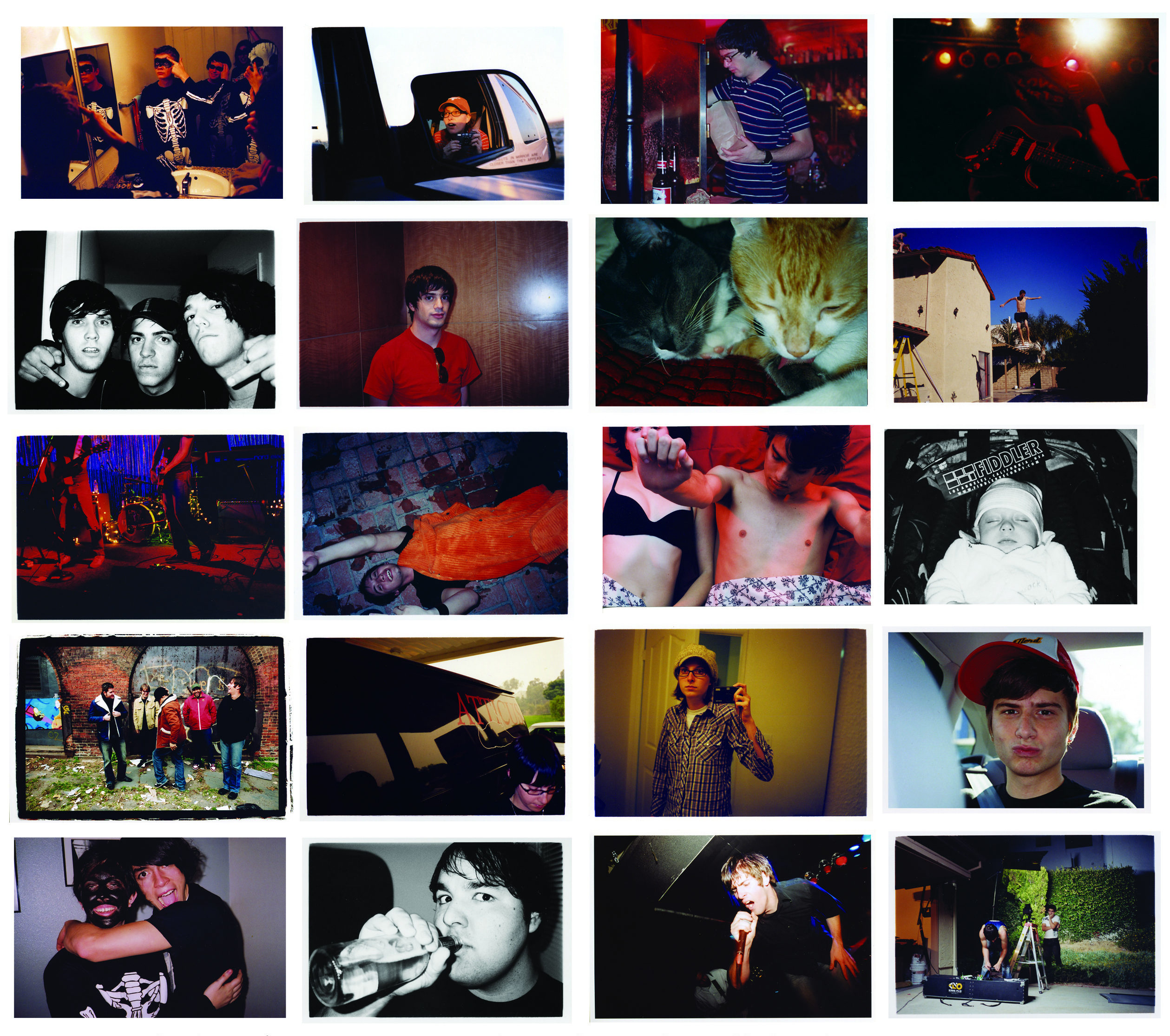 When most kids are sixteen their main concerns revolve around friends, crushes, and trying to make it through high school. But sixteen-year-old Amy Fleisher Madden accomplished what many kids only dream of: she started her own independent record label. During its ten year run, Fiddler Records produced twenty-five albums, launched the careers of numerous successful artists, and earned its reputation as one of the most influential and historic pop-punk labels of the late '90s/early '00s.
As a teen, Madden would distribute her fanzine Fiddler Jones in venue parking lots. Eventually, the owner of the Miami nightclub Cheers noticed Madden's work, and hired her as a promoter for the club. Fiddler Jones also indirectly led her to the first band she ever signed to her label: The Vacant Andys. Madden originally wanted to interview John Owens, the lead singer of the South-Florida based ska group Jive Bunch Step, for the fanzine. During the interview, Owens revealed that he was part of another band. You guessed it, The Vacant Andys.
"It was then that he told me that he was also in another band… an emo band called The Vacant Andys," Madden told idobi. "This was the first time I heard the word emo–it was 1996. John literally oozed charisma so I was dying to see his other band."
And she did–The Vacant Andys played Cheers a few weeks later and Madden fell in love with their music. Once she had saved enough money to establish Fiddler Records, Madden released the label's very first record, Anodyne by The Vacant Andys on a 7''. The lead singer of the band, Chris Carrabba, went on to become the lead singer of Dashboard Confessional. In fact, the success of The Swiss Army Romance, Chris Carrabba's first solo record as Dashboard Confessional, sparked him to leave his then band, Further Seems Forever, to pursue the project full time.
Fiddler brought many noteworthy bands into the world, including The Bled, The Higher, and Juliette and the Licks, and many found success in the industry after their time with the label. For instance, Juliette and the Licks went on to recruit Dave Grohl of Foo Fighters as a guest drummer for their second full length album, Four on the Floor, eventually leading to the group performing as a guest act for Foo Fighters at a sold-out show in Hyde Park to 85,000 people.
The label found mainstream success with its fifth release, New Found Glory's It's All About the Girls. The record went on to sell over 80,000 copies, and New Found Glory found pop-punk stardom. Fiddler then began working with Lumberjack Distribution in order to release even more records. Fiddler, the mere creation of a teenage girl in high school, continued to climb up the ladder of the music industry, eventually signing a distribution deal with MCA Records. But just a few months after signing with MCA, the company was absorbed by Geffen Records, and Fiddler's three-year contract along with it. Unfortunately, Geffen wasn't thrilled to be involved with Fiddler, and did little to support their endeavors. Nevertheless, Fiddler managed to release five albums during this partnership. It's a bit miraculous that the label was able to keep cranking out music in the midst of stumbling to find a distributor to call home.
After departing from Geffen Records in 2005, Fiddler chose to partner with RED Distribution.  But one month after signing with RED, the CFO who brought them on left the company, and Fiddler was once again left without an insider to support them. To top it off, the music industry was changing rapidly; more and more people were downloading music online rather than buying physical CDs, and indie record labels were bleeding as a result.
So much of finding success in the industry involves having a tremendous amount of support. Between the lack of corporate sustainment and the growth of online music, Fiddler's support system began to dwindle. When it became too difficult to keep Fiddler alive, Amy Fleisher Madden decided to close its doors. She left the following words on Fiddler's website:
"Gone fission'

Fiddler no longer exists in the physical nor the metaphysical world.  

Thanks for the postcards. We're all out of cats."
Since the departure of Fiddler, Madden has re-entered the music industry, launching a new label/creative endeavor called Animal Manufacturing Co. A few previous Fiddler bands are now signed to Animal Manufacturing, including Ashtree and XO.
"Animal is different than Fiddler in that I want to be available for any projects that I am interested in," Madden told Sound in the Signals. "There are no confining rules as far as what I can and cannot do or release. There are no major corporations involved telling me what I can and cannot do… Also, I didn't name Animal 'Animal Records' because I want to do more than release music. I felt like 'Animal Manufacturing Company' fit the bill for what I'd like to accomplish with it in the future. I want to make things, lots and lots of things."
Aside from her new label, Madden has a few other projects, including her semi-autobiographical novel A Million Miles. The story follows young Maddy Traeger as she works as a tour manager for her favorite band in the late '90s, and delves into the lives of underground musicians living as nomads in order to do what they love. The book was funded through a Kickstarter campaign, which met its goal on October 22nd of this year.
Fiddler's legacy is a true underdog story if there ever was one. What started out as the brainchild of a teenage girl turned into a launchpad for some of the most noteworthy artists in the business, during a time when the music industry itself was undergoing a facelift. From surviving the turn of the century to powering through the birth of iTunes, Fiddler experienced every challenge the business threatened upon them. And though Fiddler only lives on through its music catalog, the little-label-that-could made an impact on the music scene that has not been forgotten.
Tags:
A Million Miles
,
Amy Fleisher Madden
,
Animal Manufacturing Co.
,
Ashtree
,
Dashboard Confessional
,
Fiddler Records
,
Foo Fighters
,
Further Seems Forever
,
Jive Bunch Step
,
Juliette and the Licks
,
New Found Glory
,
The Bled
,
The Higher
,
The Vacant Andys
,
XO