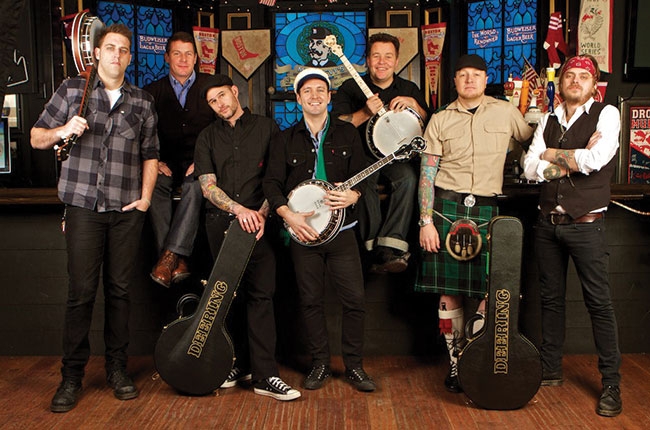 The Dropkick Murphys cancelled last night's performance in Tulsa, Oklahoma after being involved in a fatal bus accident with a pedestrian in Austin, Texas on Saturday, November 15th.
The man, identified as Dalton Lane Clark, reportedly ran in front of the bus on the highway at 3 a.m. as the band were en route to the Dallas airport.
Read a full statement from the band below:
"Hello Tulsa fans. We have some tough news – we have to cancel tonight's show at Cain's Ballroom.
After last nights San Antonio show we were enroute to the Dallas airport to drop off Al and then continue on to Tulsa (as we mentioned yesterday Al is flying home for the funeral of a life long friend).

Sadly however, at around 3 a.m. just north of Austin, we were involved in a tragic and fatal accident when a pedestrian suddenly ran onto the highway in front of our tour bus. Police suspect a suicide.

We were left with a driver that has been severely shaken up by the accident and a bus too damaged to continue onto Tulsa.

Throughout the early morning hours we tried every possible way to get our band and gear to Tulsa but we've simply run out of time.

As much as it pains us to miss a show and we truly apologize for it, we'd like to stop and acknowledge that a man has lost his life. Please keep him and any family he might have in your prayers.

All tickets purchased via phone or Internet will be automatically refunded. Those who bought tickets in-person can return to the Cain's box office during business hours for a refund.
Tulsa: thanks for your support and understanding. We will see you soon!

Love, DKM"
Clark's family have set up a Go Fund Me to pay for funeral bills and go to their son's college fund.
Tags:
Dropkick Murphys