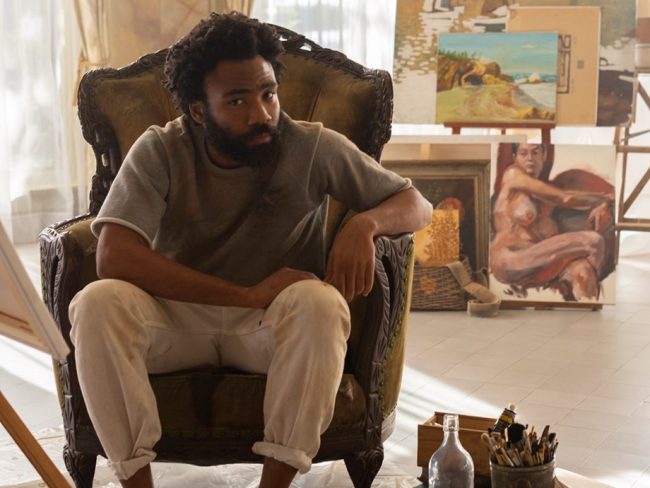 Adidas launched their collab footwear with Donald Glover (aka Childish Gambino) and it is EV-RY-THING!! The Adidas ads starring Glover and actress/producer/writer Mo'Nique seem to be written straight out of the snarky part of a YouTube comments section and will leave you with a what happens next type of feeling. Radiant Mo'nique deadpan drags Glover as he seems quietly unaffected until the end, but then it's the paint on his shoes that bothers him more than anything. The short clips are divided by single words that relate to each scene, however seemingly unrelated those scenes may be. The impeccable quality and beauty of the sets, lighting, and imagery portray not only the actors but the shoes in a warm approachable manner. These are shoes for everyone, everyone with a personal sense of style that is. Glover—always a stunner—sports worn-in pairs of the three styles in the collection throughout. Dirtying the shoes a little in each scene, it is the most low key presentation of dopeness ever.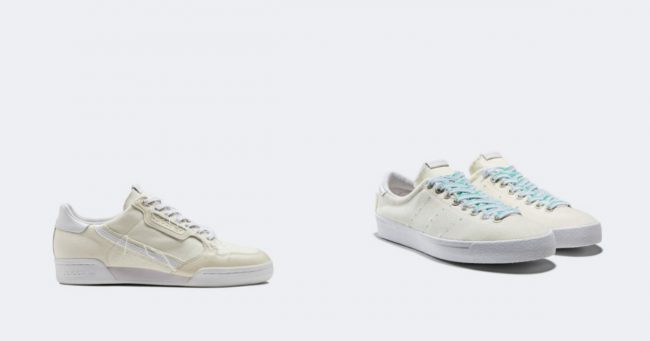 The sneakers are upgraded & reimagined Adidas classic designs: the Nizza, the Continental 80, and the Lacombe. All three pairs are ecru and white in mostly unfinished canvas. The Nizza has stripes that are printed on as opposed to the classic 78's which have the traditional stitched on three-stripe. This collection gets a hint of color in the Lacombe with aqua stitching in place of the original breathable-hole stripes and aqua trimmed thin canvas double-fold bias tape laces. The Continental 80 boasts purposefully fraying selvage trim and lacing which is a far cry from the classic that we usually see neatly in color-on-color leather/sole combinations.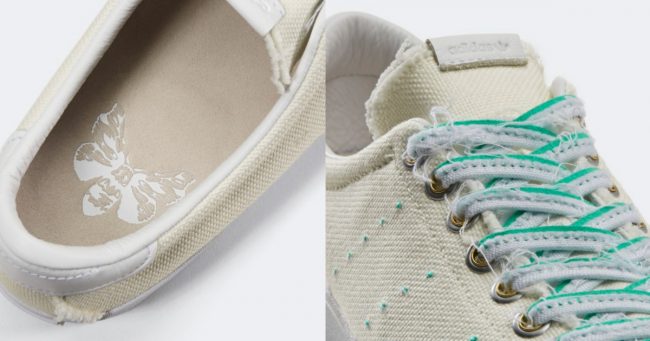 Sneakerheads and personal style experts alike will find a favorite among this three-piece collection that drops April 26.
Tags:
ADIDAS
,
Donald Glover