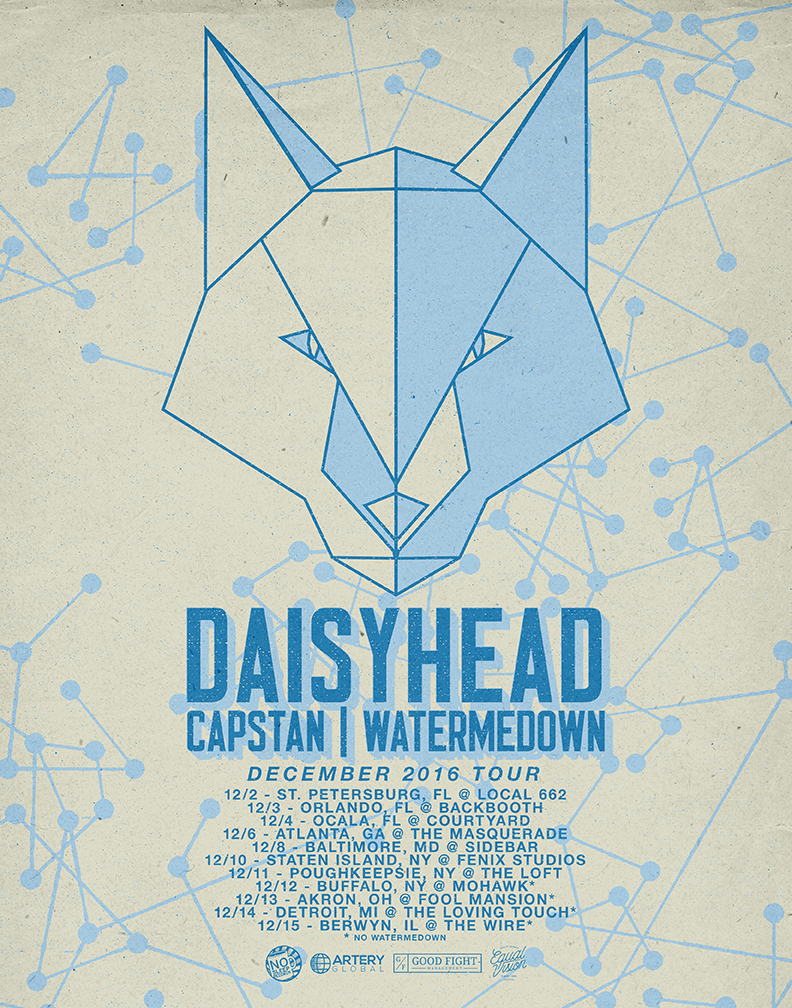 Better check your calendar, because Christmas just came early this year—Daisyhead are currently on the road with Capstan and watermedown, and they're bringing the party to you. All three bands are taking over our airwaves tonight at 7pm ET to give you a taste of what's in store for you at their next live show, and it promises to be the best gift you could ever ask for.
Each band will be playing their personal song picks from the triple threat lineup, chatting about the tour and the new music they've got coming out, and preparing you for their insane live performances coming to a city near you—so grab tickets to your date fast, and get your pre-show hype fix by listening in tonight!
Tune in tonight, Friday December 9, at 7pm ET to hear Daisyhead, Capstan, and watermedown's Tour Takeover, only on idobi Radio.
Encores: Saturday 10p ET (7p PT) and Sunday 4p ET (1p PT). 
Tags:
Capstan
,
Daisyhead
,
Tour takeover
,
watermedown