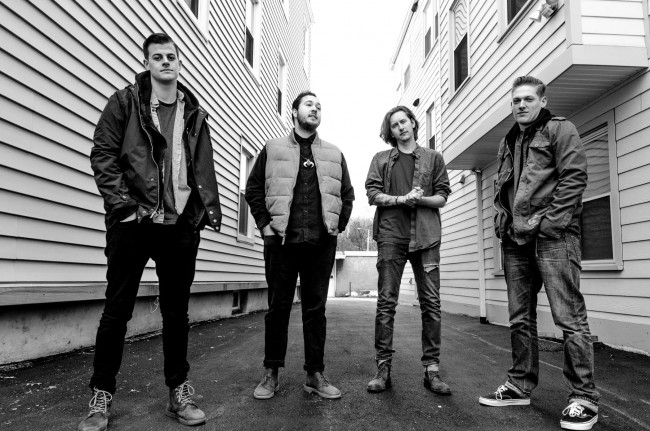 Cautioners, the band formerly called Far From Proper, are streaming a brand new song called "Spineless" over at Under The Gun.  The song comes from the band's upcoming debut full length  Dead Ends, due out March 24th. The album was produced with Will Yip at Studio 4 (Title Fight, Polar Bear Club, The Wonder Years).
Guitarist Matt O'Rourke described the writing process:
"While we were writing this album, we didn't really leave anything off the table. We explored everything that we came up with. When we finished Spineless it was like taking a step back and appreciating the versatility that the four of us have together."
The New York four-piece Cautioners opted for a name change in the middle of last year, and haven't looked back since. We featured the band on our Artists to Watch in 2015  list last month, following the release of their single "All I See," also from  Dead Ends. The new record is just more than a month away from release day, but you can hear the second single "Spineless" below.
Tracklist:
All I See
Cut Me Off
Shallow Grave
Caving In
Leech
I Won't Wait
Skeletons
Confined
Spineless
Nowhere Bound
Empty Hands
Lost Cause
Tags:
Cautioners