"Callwood at the Cooler" is a new bi-weekly column which will see me waxing lyrical about events in the news, pop culture, and the etc. Sometimes it'll be light, other times not-so when the rant/monologue demands. The subject matter will vary dramatically so expect anything and keep coming back. So here goes…
—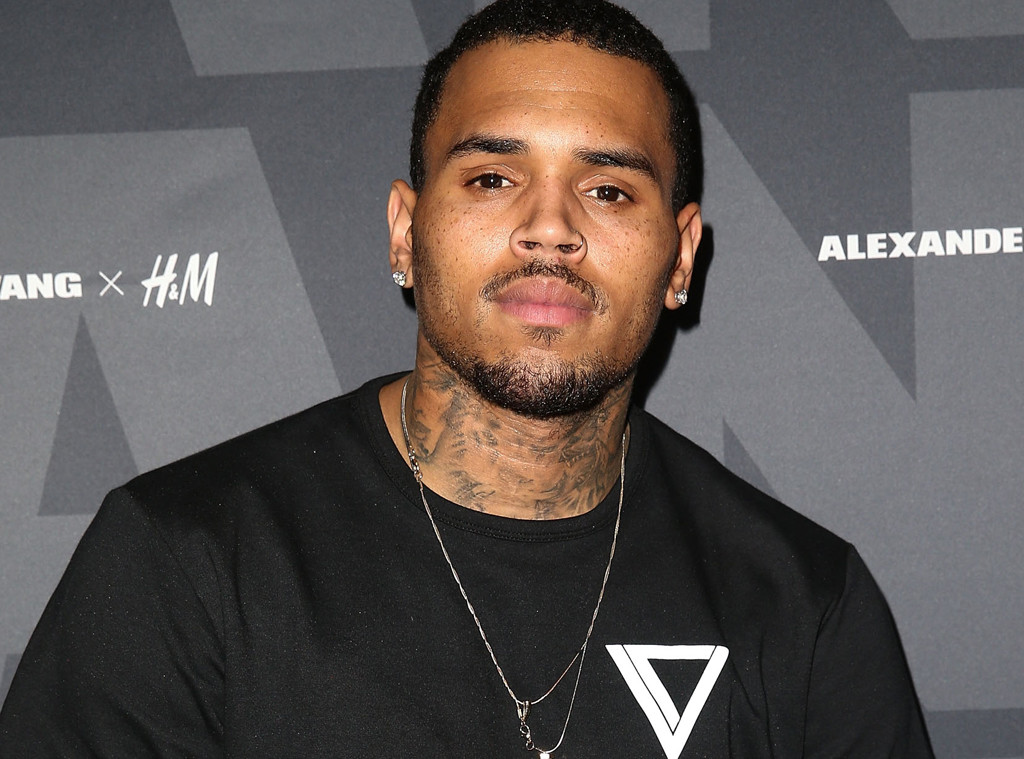 Chris Brown is a jerk but let's get the facts straight…
Chris Brown is not a good guy. You give up the right to ever be thought of as a good guy again the second you physically assault a woman. This, of course, isn't speculation; in 2009, Brown was found guilty of beating singer Rihanna (not pushing or grabbing—neither of which are ok either—but actually beating) and sentenced to five years' probation and six months of community service. Many think that sentence was light, but the decision was out of our hands. The important fact here is that Brown is a convicted felon, a man who beat his then-partner mercilessly. The pictures were and are disturbing. He's not a good guy. That said, USA Today quite correctly asked this week if the sensationalist headlines that surrounded the not-good-guy and his latest antics were appropriate or even remotely accurate.
Police had received reports that Brown had threatened a woman with a gun inside his home—not a difficult premise to believe by any stretch of the imagination. However, the headlines on many local TV stations and in many publications stated with a heavy hand that there was a "STAND-OFF" between Brown and police. Dig into the facts just a little bit, and it turns out Brown was simply asking to see a search warrant before being invaded, a constitutional right. The police waited, obtained the warrant, and then he let them in. It's a non-story, or at least it is right now. At the time of writing, police haven't revealed whether they found a weapon. But there was no stand-off. The lesson here is: the worst humans still have human rights. Yes, it might be hard to feel sorry for Brown as he's tortured by an incessant tabloid media, probably for the rest of his existence. But let's not allow that hunger for mob-rules justice to cloud the facts. Better we just ignore him. (And yes, I appreciate the irony of saying that just after talking about him in a column.)
—
Oh hell no, Coronation Street – no dumb jokes about Roots…
Sticking with difficult subjects, across the Atlantic there's race-related controversy brewing after the scriptwriters at popular British soap Coronation Street inexplicably had a white character look at her unkempt hair in the mirror and utter the line, "I have more roots than Kunta Kinte," a reference to the character of that name from the novel and TV miniseries Roots: The Saga of an American Family, about a man taken from Gambia and sold as a slave.
The ITV network received over 250 complaints and has apologized, a paltry amount considering the fact that it's one of the most popular TV shows in the country. But the furor has grown quite intensively. It's worth noting that the show is based in a blue collar neighborhood in Manchester, and the idea that someone might ignorantly spit out a racist joke isn't beyond the realms of possibility by any means. That said, I don't trust the show's motives. If they were honestly looking to provide a realistic slice of life for working class Mancunians, that would be reflected across the entire show, but it isn't. It's a soap. So the line was insensitive, at best. Proof-read, dammit.
—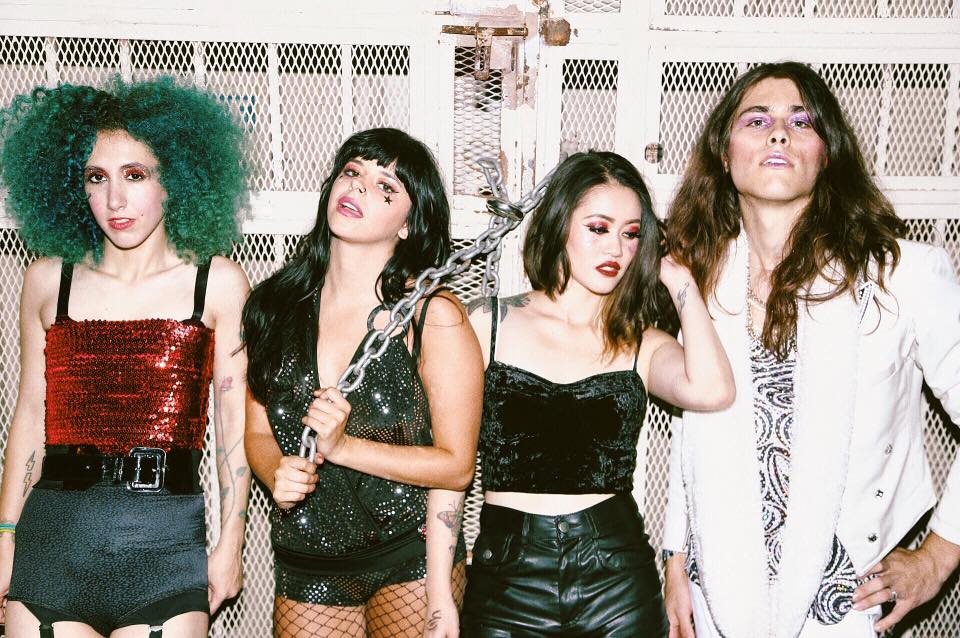 Kevin Smith is losing it, but the Glam Skanks are not…
On a lighter note, but sticking with the theme of bad scriptwriting, the response to Kevin Smith's latest effort Yoga Hosers has been almost exclusively negative, though that should surprise nobody. Smith fans are used to the films that we (for I count myself among them) find hilarious (or at least fascinating) being bashed by film critics. See Mallrats and Tusk. He's just not a critic's movie-maker. They argue, as they have for years, that he has no discernible talents as a director, producer, writer, or actor. His movies are slapdash and heavy-handed, and his dialogue relies on riffing about pop culture. His fans pretty much think the same thing, but love him for it.
But this latest effort, about store clerks fighting nazi bratwurst creatures (yep, really), feels like it's going to be a little different. Bashed for years, he finally recently exclaimed that he doesn't give a damn about his audience anymore. So Yoga Hosers is the result of his apathy. His daughter stars in it, some of the characters from Tusk return—in some respects it's the perfect example of Smith's MO. But the vibe surrounding it feels cynical. It doesn't seem like Smith's having fun anymore. The proof will be in the pudding I suppose.
Smith has always been very good at compiling a soundtrack, mind you. He does seem to have his ear to the ground when it comes to underground rock, and this time he's used four songs by LA glitter rockers Glam Skanks. I saw that band in a Los Angeles dive a couple of weeks ago and was suitably impressed; the Skanks are gifted musicians and they know how to pen a rollicking rock anthem that recalls the heady days of Suzi Quatro, Slade, and even the Bay City Rollers. So who better to provide the musical backdrop to a movie about nazis made of sausage?
—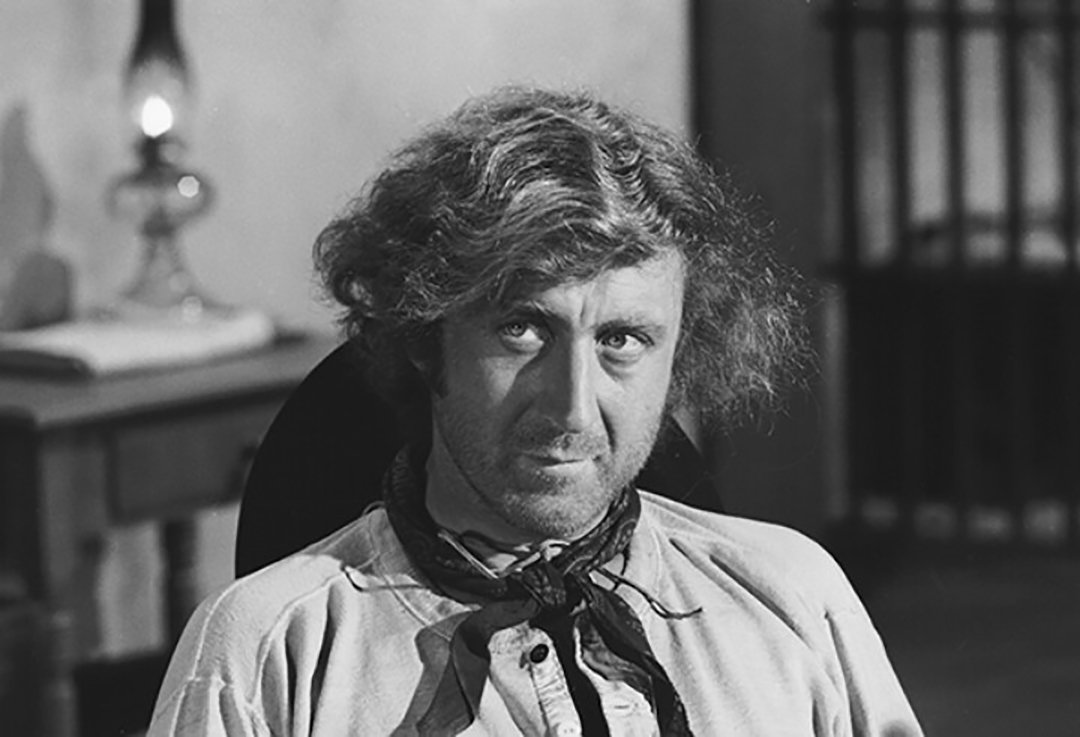 Gene Wilder will live forever through Blazing Saddles and Willy Wonka…
What has never been in doubt is the pedigree of actor Gene Wilder, who sadly left us this week. While the man left the movie industry some 20 years ago, describing it as "vulgar," his body of work is still exemplary. For Blazing Saddles alone, he'll be immortalized in the minds of many. But you can add Young Frankenstein, See No Evil, Hear No Evil, Stir Crazy, Haunted Honeymoon, and an iconic take on the title role in Willy Wonka and the Chocolate Factory to that. His work with Mel Brooks and Richard Pryor was unbelievable, and he shall be missed. In terms of taking our pop culture icons, 2016 has sucked so far.
—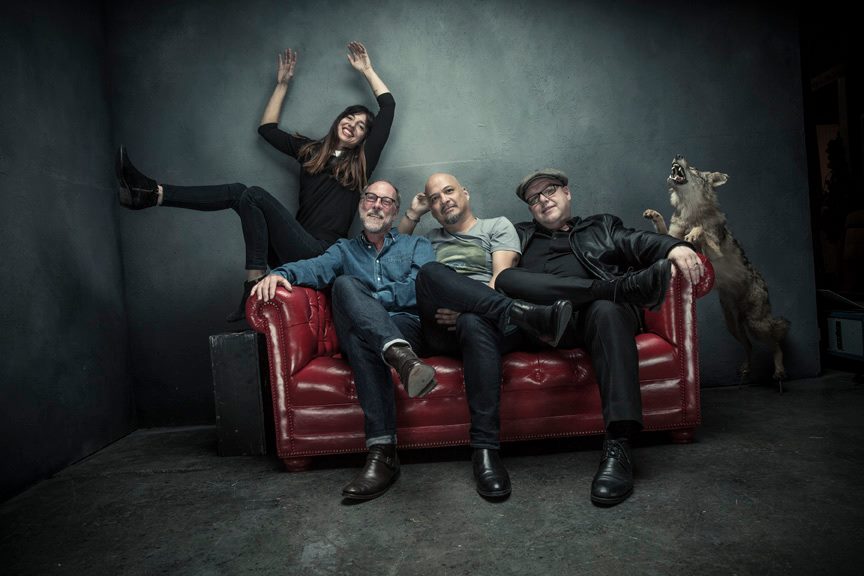 Pixies speak in tongues, while Die Antwoord are typically insane…
Here's something to get cheerful about, however: the Pixies are releasing a new album in September, their second since the reformation in 2003. Paz Lencantin (A Perfect Circle, Zwan) is the new bass player, Head Carrier is the title, and first single "Um Chagga Lagga" is awesome.
Finally, a new Die Antwoord video was released this week and, true to form, it's gloriously insane. "Banana Brain" sees singer Yolanda disturbing us all beautiful by dressing as Alice in Wonderland and dosing her parents with sleeping pills before going out for a night at a seedy party with Ninja. These guys always make mini-movies; their videos are fascinating whether you like the music or not, so check it out.
Tags:
Blazing Saddles
,
Callwood at the Cooler
,
Chris Brown
,
Coronation Street
,
Die Antwoord
,
Gene Wilder
,
Glam Skanks
,
Haunted Honeymoon
,
Hear No Evil
,
ITV
,
Kevin Smith
,
Mallrats
,
Mel Brooks
,
Pixies
,
Richard Pryor
,
Rihanna
,
roots
,
See No Evil
,
Stir Crazy
,
Tusk
,
USA Today
,
Willy Wonka
,
Yoga Hosers
,
Young Frankenstein