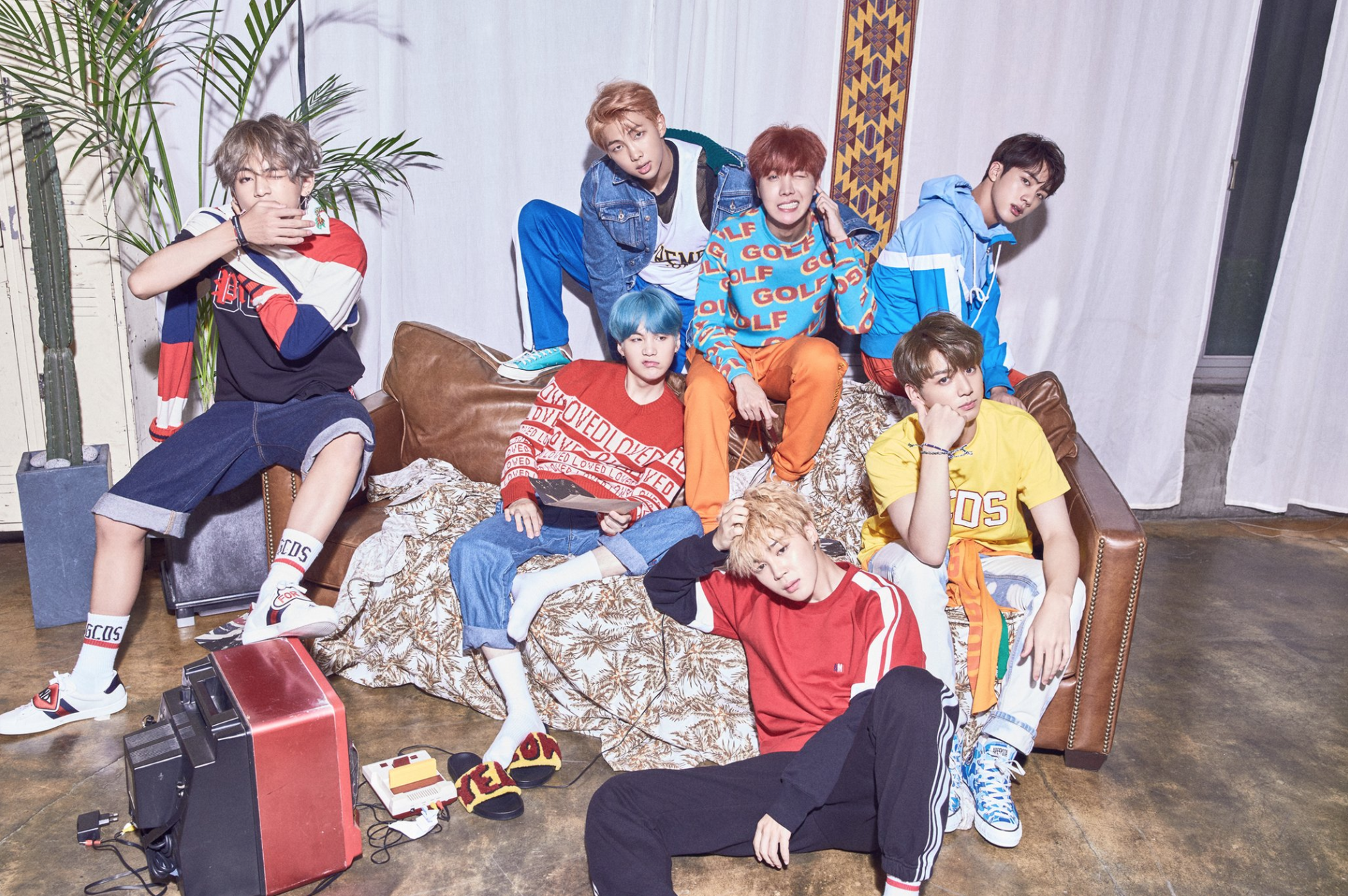 The day has finally arrived: BTS have released LOVE YOURSELF: 'Her'! Yes, we'll wait 'til you've stopped screaming. And, to celebrate what shall now be known as BTS day, the pop superstars have dropped a music video for "DNA", which you can see below! The group have used the visual to represent the wonders of DNA (what else?) and fateful connections through their epic synchronized dance moves and hyperrealistic colors and reality presented throughout.
BTS are also doing a worldwide live broadcast of their 'BTS Comeback Show' with Mnet on September 21st, where you can see BTS performing songs from the new record for the very first time, so stay tuned for that! 'Til then, it's time to dig into the album!
LOVE YOURSELF: 'Her' gifts you with eleven new songs and skits, along with two hidden tracks, and combines a whole range of genres including EDM, synth punk, and disco to add to their already intense signature style. Get your hands on the release here or via Amazon, and come jam with us, because we can't wait to hear what you think—just be sure to speak up, 'cause we'll be blasting BTS on repeat all day.
Tags:
Big Hit
,
BTS
,
DNA
,
Love Yourself
,
Love Yourself: 'Her'