Photo: Big Hit Ent
A.R.M.Y. are you ready? BTS has landed stateside and they are ready to snatch your soul.
The Seven Member Korean Sensation arrived at LAX on Monday morning to a sea of adoring fans they lovingly call A.R.M.Y. The boys were greeted with chants, screams, smiles, and a beautiful path of purple ribbons held by the crowd to guide them respectfully and safely through the airport.  
Tomorrow BTS releases the much-anticipated second installment from the Love Yourself series: Love Yourself TEAR. Like the Love Yourself HER release, LYTear will have four separate versions, each with its own photo concept and photobook, photocard, poster, and The Notes. In the versions of L.O.V.E's The Notes each booklet contained different diary entries detailing the ongoing story within the BTS Universe. Collecting all four versions is a must for anyone trying to decipher the next chapter. It's also important to note that the members had a hand in writing each and every song on this album.  
#BTS #방탄소년단 #LOVE_YOURSELF 轉 'Tear' Tracklist pic.twitter.com/F7VPUOjEZb

— BigHit Entertainment (@BigHitEnt) May 13, 2018
BTS' label Big Hit is feeding A.R.M.Y.'s curiosity very slowly with surprises around every corner. They released an eleven song tracklist on Tuesday—only to have RM post a photo to Twitter showing his favorite song. It didn't take long for A.R.M.Y. to notice that his album folder contained twelve songs…could this album contain the mystery song everyone has been talking about?
my favorite track ,, ???? #RM pic.twitter.com/X3S960ddjR

— 방탄소년단 (@BTS_twt) May 14, 2018
We were blessed with three (yes, three!) teasers for the upcoming single "Fake Love". The first teaser arrived out of the blue—my phone buzzed and I think I MAY have squealed—but what does it mean? It shows each member handing in items from the Wings era in exchange for items we saw in the Highlight Reels. Big Hit are at it again! THEN…in the last few seconds we get a taste of "Fake Love". Those seven seconds had A.R.M.Y. losing their minds.
Next, Billboard released a promo reel for BTS' upcoming performance at the BBMAs, which offered up little bit more of the video and song…leaving us feeling attacked with those visuals, just sayin'. To top it all off, yesterday the final teaser arrived showing off some of the choreography and those stares into our souls. They are coming for our souls A.R.M.Y.…get ready! Tomorrow the full video will drop, so be prepared.
BTS is definitely keeping busy during their US visit with appearances scheduled on The Late Late Show with James Corden, The Ellen DeGeneres Show, and more. But Sunday night is the main event: Their first performance of "Fake Love" at the Billboard Music Awards. BTS are the first K-pop group to perform at the BBMAs and to debut in the United States on such a large stage is incredible. The guys took home the Billboard Award for Top Social Artist in 2017 and are up for the same award again this year. Their loyal fanbase are taking shifts around the clock to get their votes in…and they're going BIG! As of Wednesday morning the BTS A.R.M.Y. had reportedly cast over 76 Million votes on Twitter alone.  
The fan love for their favorite group will be seen around the world as group BTSx50States is organizing the illumination of the MGM Grande with the BTS color of LOVE: Purple. The Illuminate Project's goal is to, "Bring the Joy of the Purple A.R.M.Y Ocean to the BBMAs," as well as to bring attention to BTS' Love Yourself/End Violence campaign with Unicef. Other BTS A.R.M.Y. groups also have similar purple light projects planned. It will be a beautiful sight for the guys to witness from the stage.
The next few weeks are going to be a wild ride. Hold on tight, A.R.M.Y., because BTS is living up to their name and they have definitely leaped "Beyond The Scene".
To join in the fan voting for the Billboard Top Social Artist award,
use the hashtag #iVoteBTSBBMAs!
Love Yourself TEAR is out tomorrow:
Amazon | Target | Best Buy | Walmart
Keep scrolling to see some of the Love Yourself TEAR concept photos, then head to Big Hit's Twitter for the full set!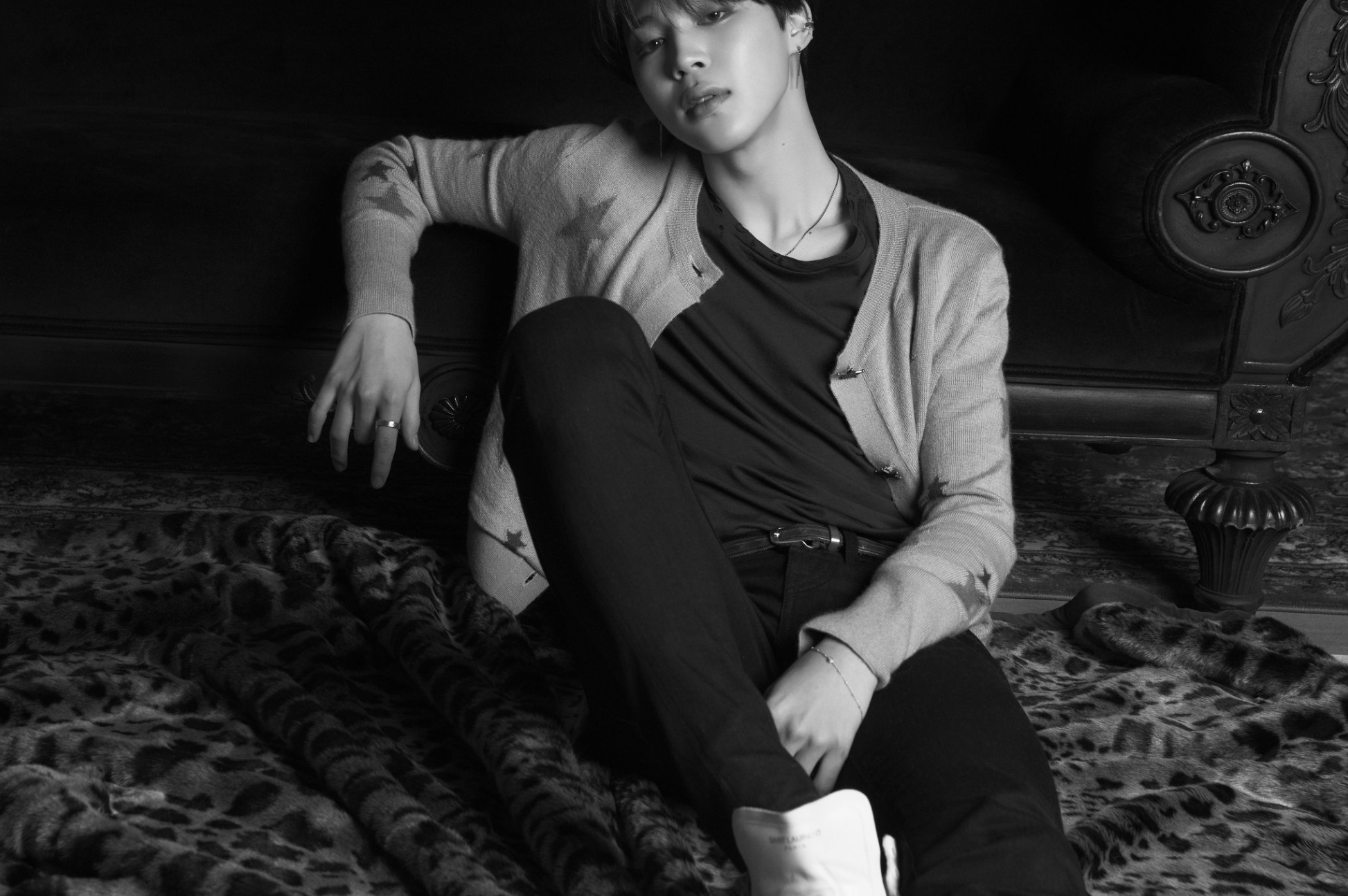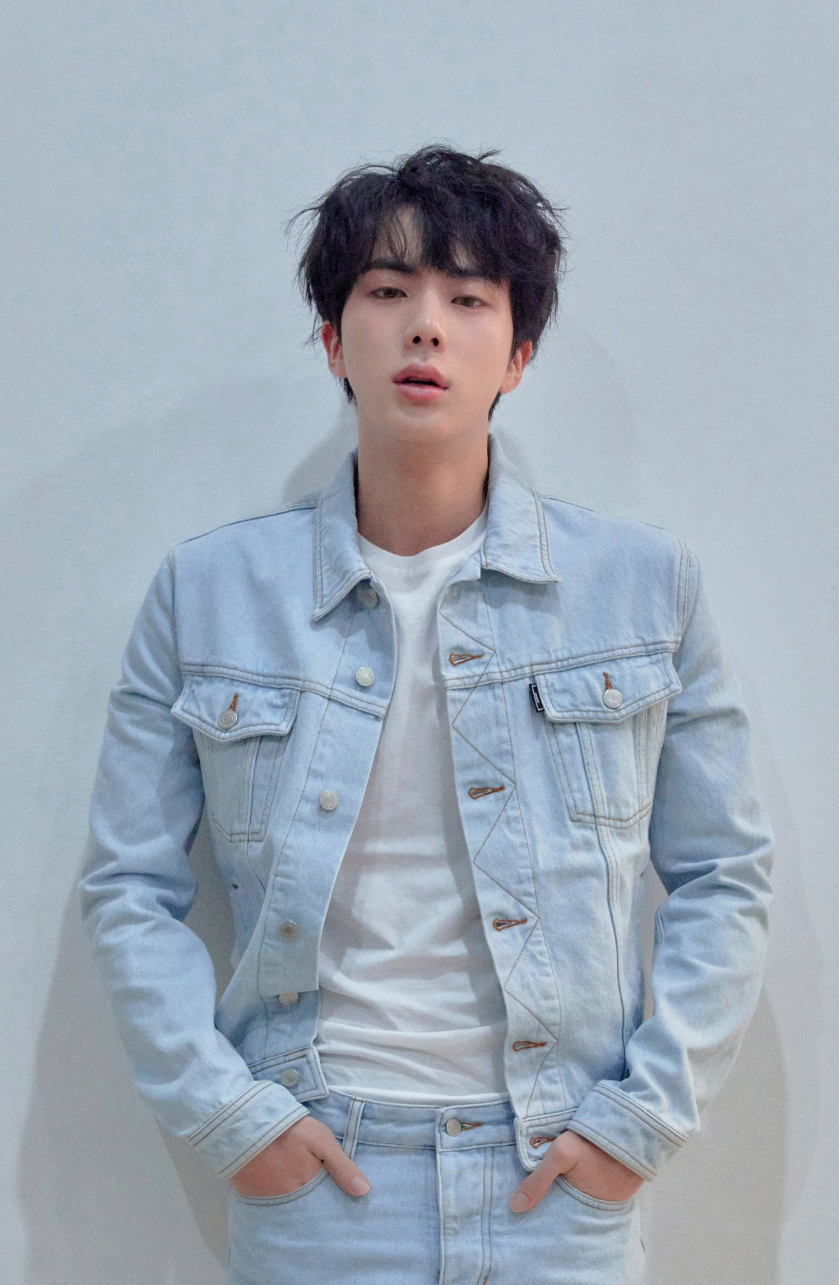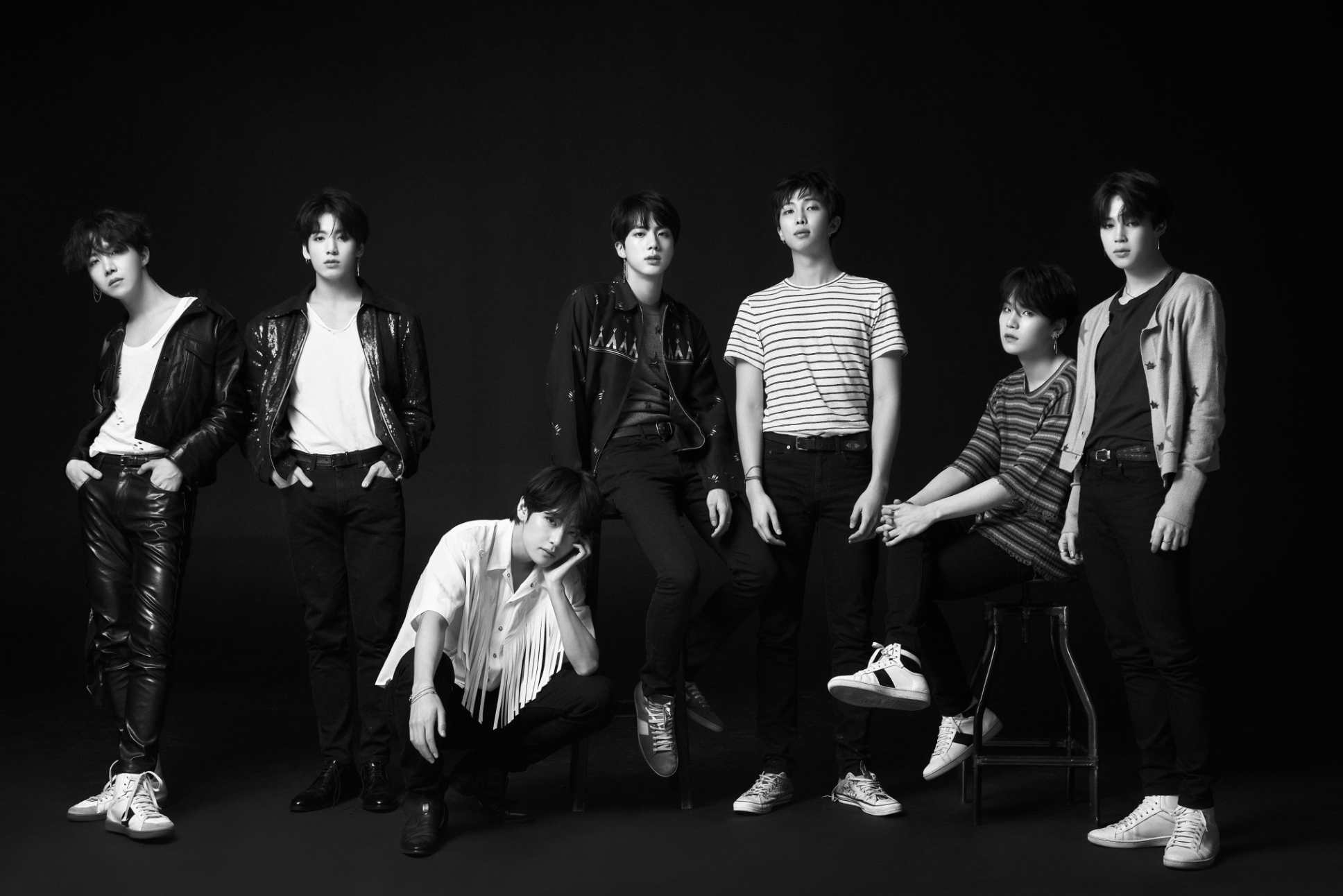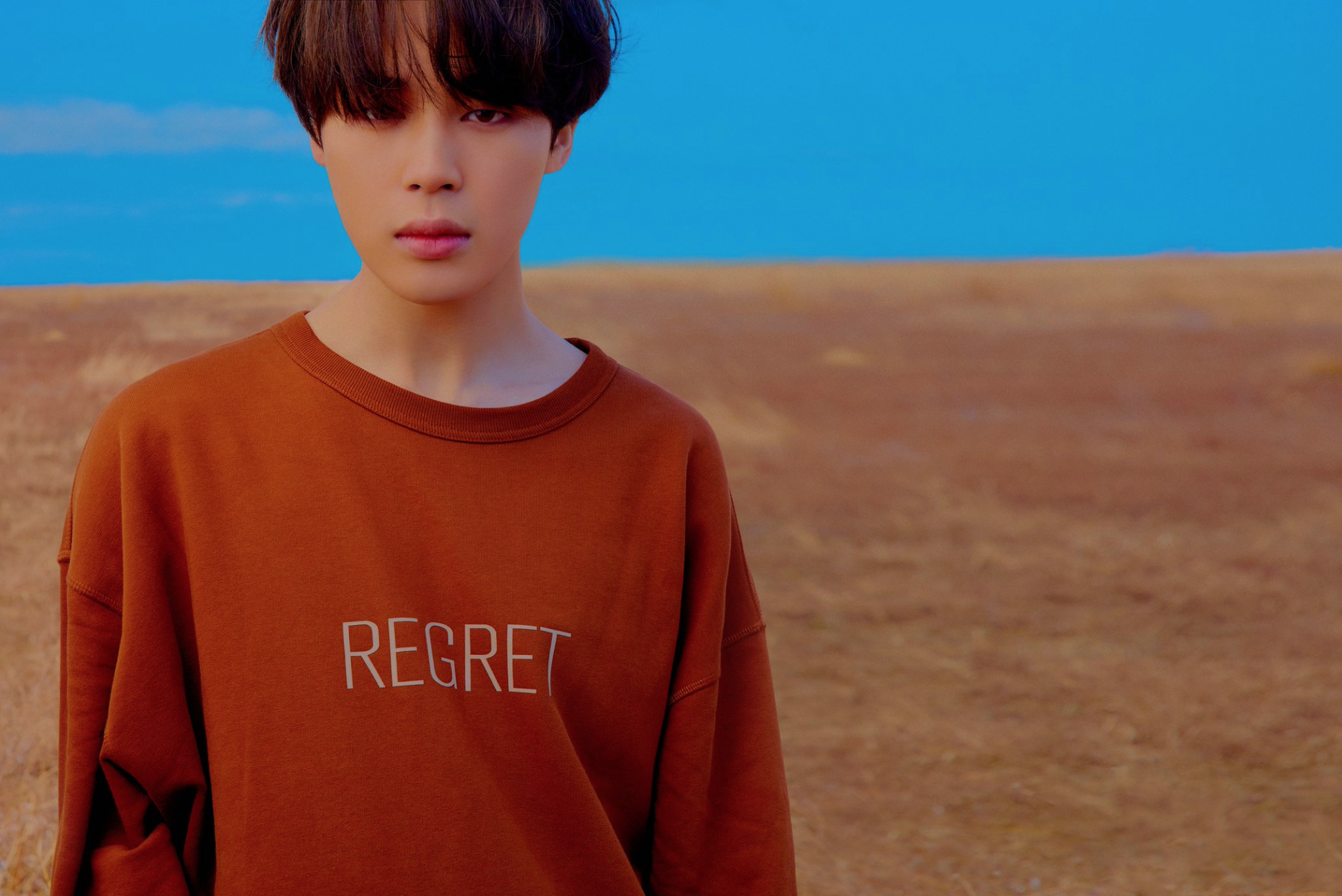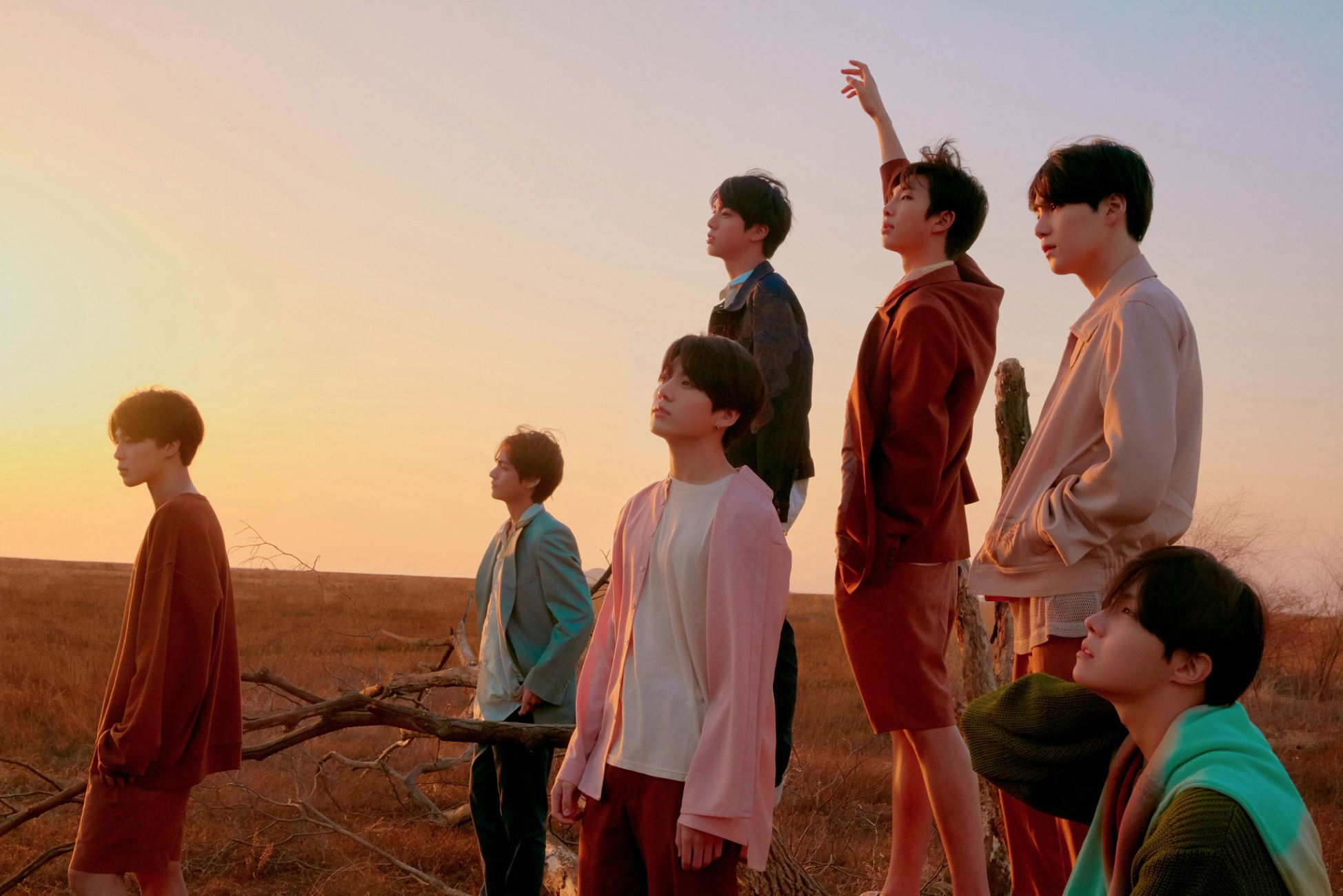 —
—
Tags:
BBMAs
,
Big Hit
,
billboard
,
BTS
,
Mel N.