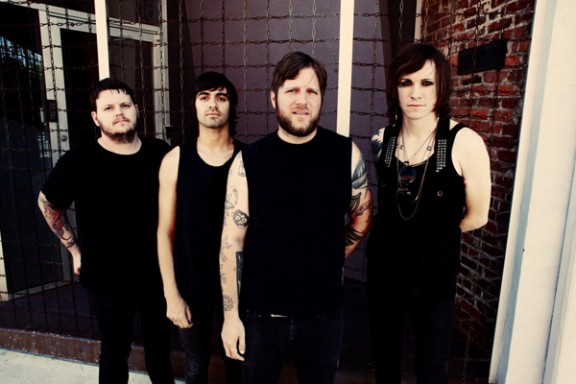 Against Me! have announced the details for their upcoming album  Transgender Dysphoria Blues, to be released January 21 through the band's own label, Total Treble Records. The album features drummer Atom Willard and bassist Fat Mike, of NOFX, on the tracks "FUCKMYLIFE666" and "Unconditional Love." Check out the album art and the track listing below.
Transgender Dysphoria Blues
True Trans Soul Rebel
Unconditional Love
Drinking With The Jocks
Osama Bin Laden As The Crucified Christ
FUCKMYLIFE666
Dead Friend
Two Coffins
Paralytic States
Black Me Out
Tags:
Against Me!