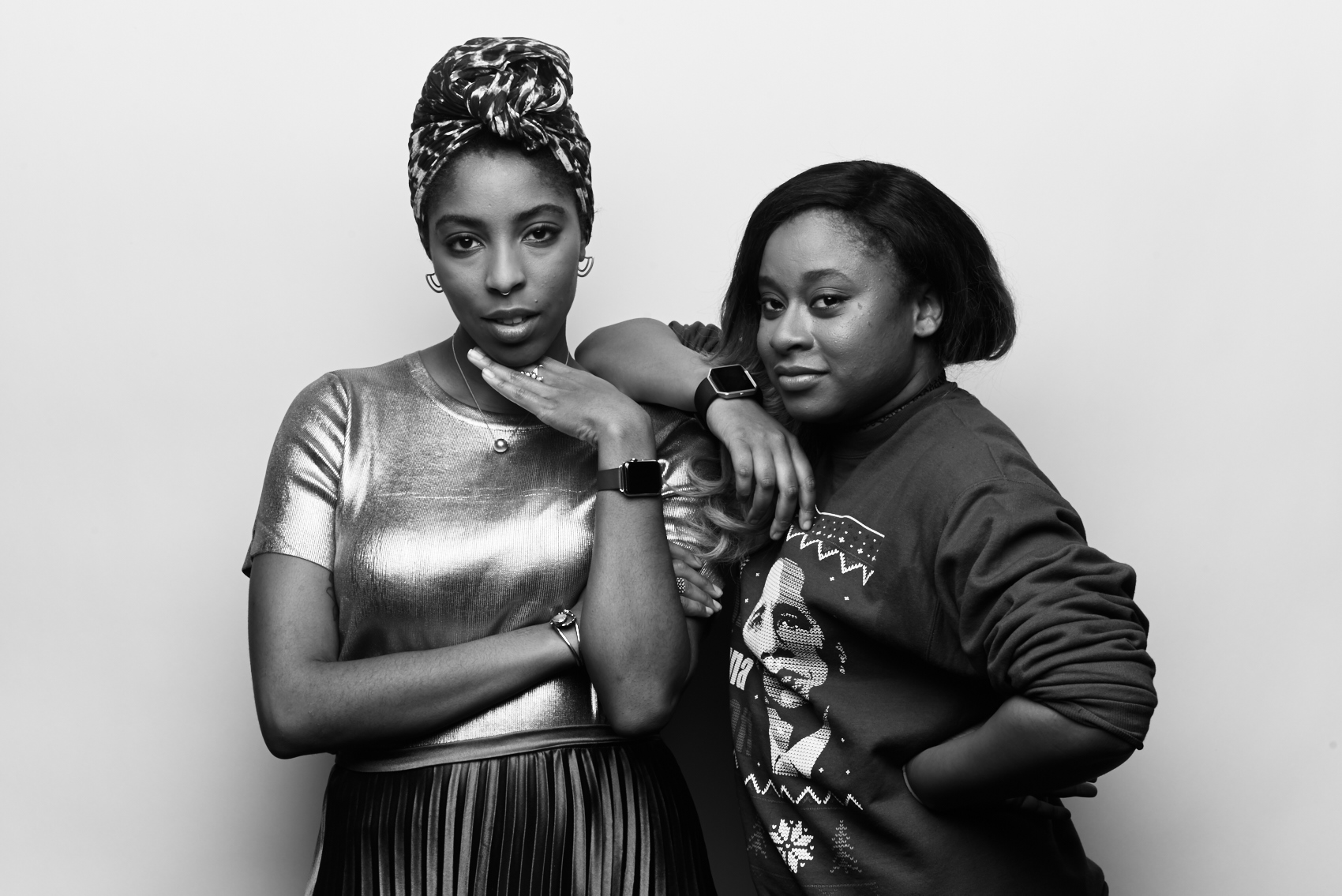 Buckle up, 'cause your two fav BFFs aka the 2 Dope Queens are coming to HBO! The hit comedy podcast featuring the dynamic duo Jessica Williams and Phoebe Robinson will be aired next year as four hour-long specials, where they'll be telling—yup, you guessed it—even more stories about sex, romance, race, hair journeys, New York, and everything in between. Phoebe Robinson says:
"2 Dope Queens and HBO going half on a TV baby? A dream come true! The work wife and I are beyond thrilled that the formula we've perfected over the past four seasons of doing the podcast (Ignorance x Cocoa Butter + Comedic Honesty) is being brought to this network."
Jessica Williams adds, "We are so stoked to be partnering with HBO for these specials. Excited to add a couple more Khaleesis to the network!" These quotes alone have us giggling, and we cannot wait to laugh even harder at the new series. Jessica Williams, Phoebe Robinson and Chenoa Estrada will executive produce the new HBO partnership, so we're raising a glass to toast in the new year already!
Tags:
2 Dope Queens
,
Chenoa Estrada
,
HBO
,
Jessica Williams
,
Phoebe Robinson