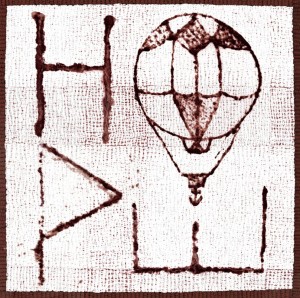 Back in 2011, Hawthorne Heights announced plans to self-release a trilogy of EP's after parting ways with Wind-up Records. They set themselves apart with the first of the three records, Hate, whose angry, raw energy certainly lived up to its title. Now, the band have followed up with the second release of the trilogy, Hope, a softer compilation with a greater emotional spectrum than the first chapter.
The EP opens with "There Was a Kid (Part 2)," alluding to its predecessor's opener while contrasting with it by setting an encouraged tone for the record. The unique intro will immediately intrigue any listener with its storytelling atmosphere — it just makes you want to close your eyes and let the music wash over you What really hits home is the incorporation of a hopeful, innocent child's voice to top it all off and lead into the next track, "New Winter." Along with its successor, "Running in Place," this song carries on the album's message of hope with its upbeat, optimistic energy.
"Nowhere Fast" initially stands out as it slows the pace of the record, but its lack of energy makes it a disappointment in the end. The song's overall dreariness seems out of place considering the name of the EP. However, the title track picks the liveliness of the album right back up and offers the band a chance at redemption. This song brings out the band's less-often-seen pop punk side, a pleasantly interesting twist compared to the rest of the album's heavier sound.
Hope closes with "Vandemonium" and "Chemicals," two similar tracks that are just as catchy as the last, but lack the sense of conclusion expected from closing tracks — disappointing given the great potential shown by the EP's earlier songs. Despite the record's unsatisfactory close, "New Winter," "Running in Place," and "Hope" are must-haves for Hawthorne Heights fans old and new, and the EP should leave listeners eagerly awaiting the trilogy's final chapter.
Rating: 3.5/5