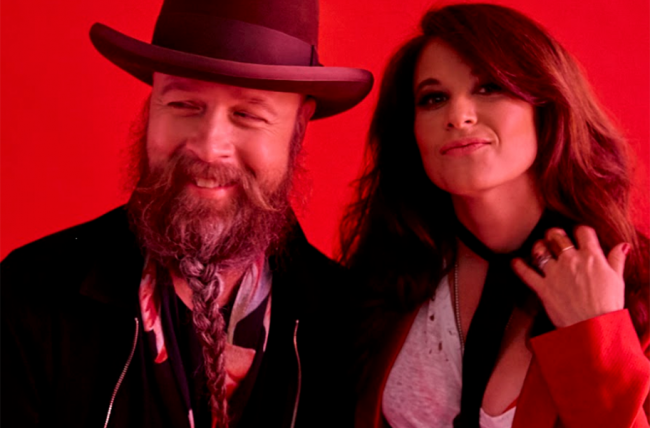 It's not surprising that alternative pop duo The Grahams are so creative after you take a peek instead their Nashville home. The band invited us into their abode for a tour and some tunes in the latest Tour de Session.
When the couple showed us around, we met Baby Graham, got some interior design inspiration from their Pink Floyd staircase and Scott Guion murals, and took a look at where the music magic happens when we perused the "control room".
After we got acquainted, The Grahams broke out their instruments for a super fun performance of their track "Bite My Tongue". Watch it now!