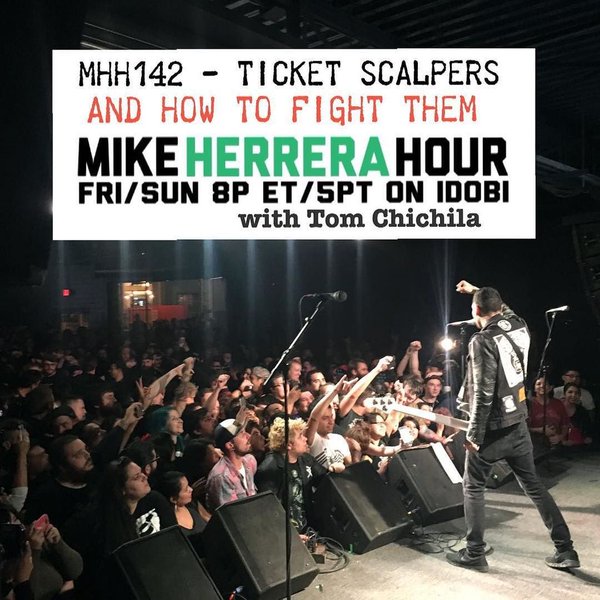 Mxpx Booking Agent/Manager Tom Chichila joins Mike to talk about ticket scalpers and how to fight them! Get updated on the latest Mxpx show ticket situation. Follow Tom on Twitter: @tomisnotangry.
Read more about this episode at  mikeherrera.net!
---
 Join the conversation on Twitter:  @mikeherreraTD
 Questions, comments, and good stories can all be sent to [email protected]
---
 The Mike Herrera Hour – every Friday & Sunday, 8pm ET/ 5pm PT here on  Idobi.com.
Tags:
The Mike Herrera Hour