The Gunz Show on December 16th: Gunz will be BALLIN' with The Rocket Summer and The Summer Set!
By The Gunz Show | December 16, 2009 at 6:40 PM
TONITES GUNZ SHOW
Gunz will be speaking with:
THE ROCKET SUMMER
THE SUMMER SET
and more!
Also, I have a bunch of the new Substream Magazine that I'll be giving out to the listeners!
The Gunz Show airs tonite at 9pm est / 6pm west coast..
here at idobiRadio.com
and itunes > alt radio > idobi Radio
Instant Message Gunz at: Gunz idobi
Join us in "TheGunzShow" chatroom on AOL Instant Messenger!
ballin
– Gunz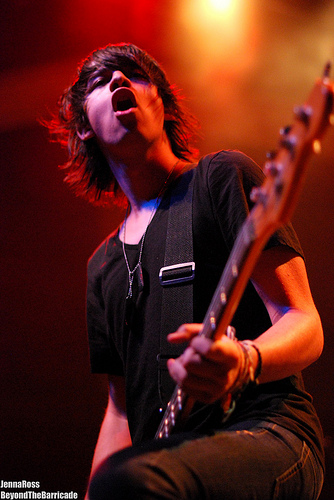 (Image used in courtesy from Jenna Ross at Beyond the Barricade Photography, ©2009 Jenna Ross