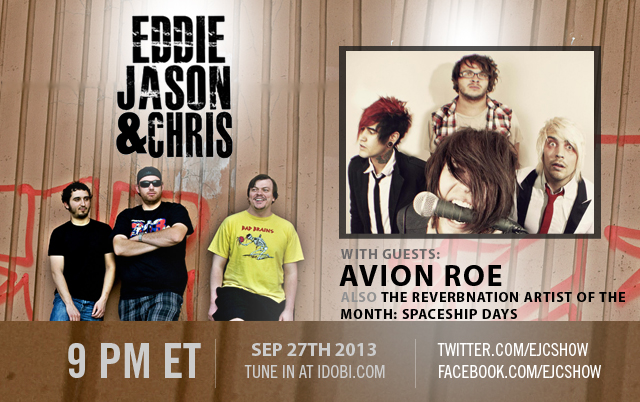 Eddie Jason & Chris are back for an all new season, starting tonight at 9pm ET / 6pm PT!  Tune in here, or download the idobi Radio app.
From Dallas, TX, band Avian Roe will join EJC for a live phone interview. We'll talk to them about the new music they're premiering on idobi.com this Monday. For now, check out their music video for "Who I Am".
Also, independent filmmaker Jon Vander Pol is seeking Kickstarter donations so he can finish his documentary on the positive side of the economic challenges in Michigan.  We'll get the scoop, and tell you how you can help.
Plus, our ReverbNation Artist of the Month, Spaceship Days will phone in!
Tune in  here, or download the idobi Radio  app.
Call in LIVE
1-888-99-IDOBI
add EJCShow on Skype