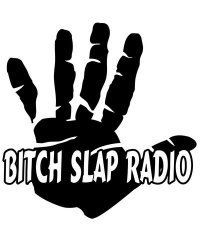 Hello Bitch Slapers, Tonight Its Bitch Slap Radios Don't Give a Fuck Thursdays!!!!!
Tonight on the show we talk football, tonight is the NFL draft, and we all are waiting to see what crazyness the dolphins are going to do this year, for the love of god DO NOT PICK UP Another Ted Gin or Pat White.
Also on the show tonight we go over our new Bitch Slap Movie Rating system, we pick the movies we tell you what your gonna need to get through watching it with all your sanity intact.
Wait theirs more! We will go over chicks that can just look at your dick, and make it cum all over the place, as we, well a few rounds of Kp's Would you Rather!  We gonna over jizzing in public places, and why face fucking we just cant get away from.
All this and so much more on Bitch Slap Radios DONT GIVE A FUCK THURSDAYSSSSSS!!! Live at 10:30 Pm Est Time  Tune in!
AIM: Bslapradio Skype: LoonaticTV Twitter: @BitchSlapRadio Call In Line 888-99-IDOBI (43624)