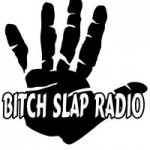 Its thursdays, its 1 more day toll the weekend, and we here at Bitch SLap Radio Just Dont Give a FUCK! YEAAAA
Thats right guys it's DONT GIVE A FUCK THURSDAY, tonight on Bitch Slap Radio and we kick it off just right with the return of our good friend Mr Hippy, he was here last thursday liked us to much he deiced to make a return!!
Tonight on the show were gonna take a look back at all the stupid things we have ever done while being extremely bored,  This will go as far back as 3 years ago when We deiced to get behind a motorcycle on a skateboard being pulled by a rope going 70 miles per hour…. yeaa not the smartest thing we have ever done.
Then on a special Bitch Had it coming we talk about Kimbo Slice, how we got his ass kick last weekend in some Bitch had it coming news.
And to add the spice on the table we might have some special guests in studio, from SnM radio no grantee but one of them will either be in studio, or at least calling in to talk.
After sitting two hours of Law School Orientation i can safely say I'm ready to jump on a bridge, but that and so much more tonight on Dont Give a Fuck Thursday!
We go live at 10:30 Pm Est time make sure to tune in, live on  BitchSlapRadio.net or  idobiRadio.com
AIM:  Bslapradio
Skype:  LoonaticTV
Twitter:  @BitchSlapRadio
Call In Line:  888-99-IDOBI  (43624)
Email:  [email protected]