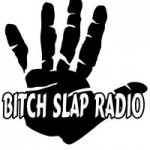 Whats up Bitch Slapers! Its time for Dont Give a Fuck Thursdays!
First off on the show tonight South Beach Dj, Mister Gray (http://mistergraymedia.com/)  Will be stopping by the studio to tell us all about his wild Shenanigans down in the land of South Florida.
Then we get paid a visit from the DNA Energy girls, to try and tell us why we should be drinking another can of liquid sugar.
And to top off the night we have a bit more Bitch Had it Coming along with Fat Kid Food to give you an example Chile Spaghetti , all this and so much more tonight on Bitch Slap Radio's DONT GIVE A FUCK THURSDAY.
We go live at 10:30 Pm Est time make sure to tune in, live on  BitchSlapRadio.net or  idobiRadio.com
AIM:  Bslapradio
Skype:  LoonaticTV
Twitter:  @BitchSlapRadio
Call In Line:  888-99-IDOBI  (43624)
Email:  [email protected]