Bitch Slap Radio Returned From Vegas!
By Zac Rich | August 9, 2010 at 1:56 PM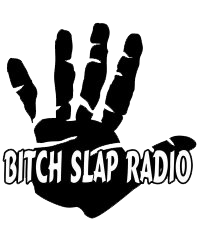 Whats going Bitch Slapers!!!! Its monday and it is time for a brand new episode of BITCH SLAP RADIO!
On the show tonight, we talk about Vegas! Really most of the show tonight is going to be the stories of the craziness that was las vegas! We gonna talk about everything from hooking up with cocktail waitress at strip clubs, to partying with stripers, to the massive amounts of asians. It was a shit show of an epic magnitude and we are going to be sharing all of it with all of you our fans tonight on the show!
So get ready! We go live at 10:30 Pm Est time make sure to tune in, live on  BitchSlapRadio.net or  idobiRadio.com
AIM:  Bslapradio
Skype:  LoonaticTV
Twitter:  @BitchSlapRadio
Call In Line:  888-99-IDOBI  (43624)