Hey Bitches Its week 2 Here on Bitch Slap Radio we got a lot in store for tonights show!
First up on the show tonight we talk about why you should not fall in love with a stripper… And Dirill for Vegas will be calling in to tell us all why.
Then on the show we talk about how to survive your family holiday dinner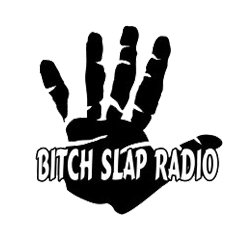 We have a brand new Bitch Slap Band of the week, AND! We bring back a classic segment the Bitch Slap Of the Week!
We have a 3rd show that we have been working on, and we will release the first set of details about it tonight!
So much, and so much more tonight on Bitch Slap Radio!
Live tonight at 10:30 pm Est/7:30 pm Pst. Tune in at Idobiradio.com or BitchSlapRadio.net!
AIM:  Bslapradio
Skype:  LoonaticTV
Twitter:  @BitchSlapRadio
Call In Line:  888-99-IDOBI  (43624)