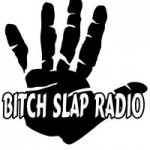 Hey Bitch Slapers! The weekend is over, and let your only cure for your monday Hangover Begin its BITCH SLAP RADIO!
First off on the show tonight we pay tribute to Mothers day the only way we know how too…. By talking about cougars! thats right mothers day has come and gone, and since were the day after we figure what a better way to talk about mothers day, then just by talking about cougars!
Then we bring back the MasterDBaitor Tonight! We play another round of what is one of the craziest games in radio, tonights topics completely 100% random, no one knows what its gonna get pulled out of the hat, could be black dildos, could be chili dogs
Then to top it all off, Bitch Had It coming Kimbo Slice gets his ass kicked, and well we feel like talking about it.
All this and so much more tonight on Bitch Slap Radio!
We go live at 10:30 Pm Est time make sure to tune in, live on  BitchSlapRadio.net or  idobiRadio.com
AIM:  Bslapradio
Skype:  LoonaticTV
Twitter:  @BitchSlapRadio
Call In Line:  888-99-IDOBI  (43624)
Email:  [email protected]