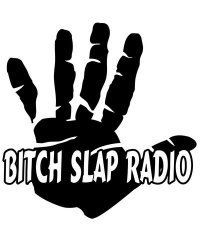 What the Fuck is up Bitch Slap Radio Fans! Tonight on Bitch Slap Radio we bring to you the second to last show for TWO WEEKS!!!
Fear not! We not going any where, and we will return in 2 weeks with a revamped show, a revamped site and so much! While were gone we will be creating new segments, new intros, and making this show better for everyone! But thats not to say their wont be any BS radio while we are gone! Re-runs will play every monday, and thursday night while we are off air. You can also download past shows on Itunes for FREE!
Moving on Tonight! We have a new band for our Bitch Slap Band of the week! Who are they? The band is called AM Taxi and let me tell you something their pretty fucking awesome! We will be playing their new single on the show tonight so make sure to tune in to hear that!
Then on the show James makes hes return after his Wacking off Accident in the shower which left him crippled, and broke but its all good because now he's back on the show!
Next Apple unveils a new iphone! However we still dont care, just because their is now video chatting just means theirs gonna be more people wacking off on chat-roulette
We go live at 10:30 Pm Est time make sure to tune in, live on  BitchSlapRadio.net or  idobiRadio.com
AIM:  Bslapradio
Skype:  LoonaticTV
Twitter:  @BitchSlapRadio
Call In Line:  888-99-IDOBI  (43624)
Email:  [email protected]