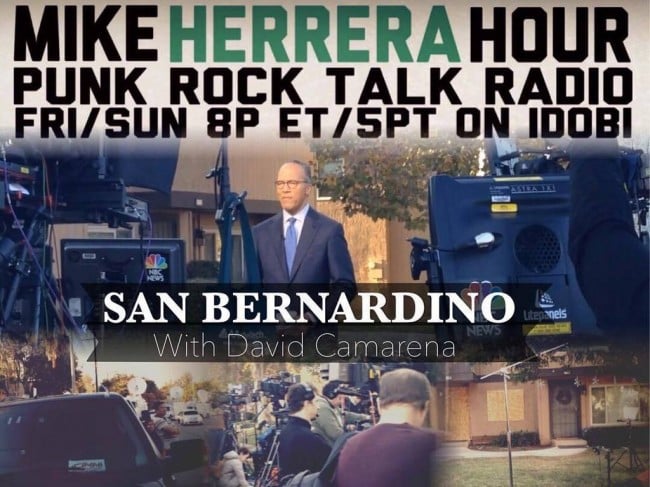 Mike and David, recap the recent terror attacks in San Bernardino and Paris. David was within a mile of the San Bernardino attack and gives a first hand account of events that day. Mike shares what it was like being in Europe and Paris during and right after the Paris attacks.
Read more about this episode at  mikeherrera.net!
---
 Join the conversation on Twitter:  @mikeherreraTD
 Questions, comments, and good stories can all be sent to [email protected]
---
 The Mike Herrera Hour – every Friday & Sunday, 8pm ET/ 5pm PT here on  Idobi.com.
Tags:
The Mike Herrera Hour