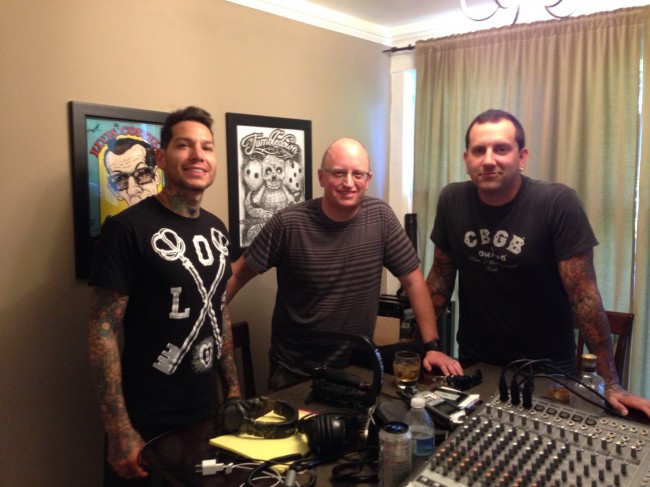 Tonight's guests on The Mike Herrera Hour are Yuri Ruley and Tom Wisniewski. They join Mike in honor of MXPX's 21st Anniversary.
@Tomwisniewski, @YuriZane, @mxpx
MXPX, tour stories, different cultures, current events, politics, journalism, hospital stories…
Thanks for listening! –@mikeherreraTD
---
The Mike Herrera Hour – every Friday 8pm EST/ 5pm PST here on Idobi.com.
Full Podcast | MERCH | MUSIC | Press | Monkey Trench Studios | YouTube | Twitter | Facebook
---
Tags:
The Mike Herrera Hour