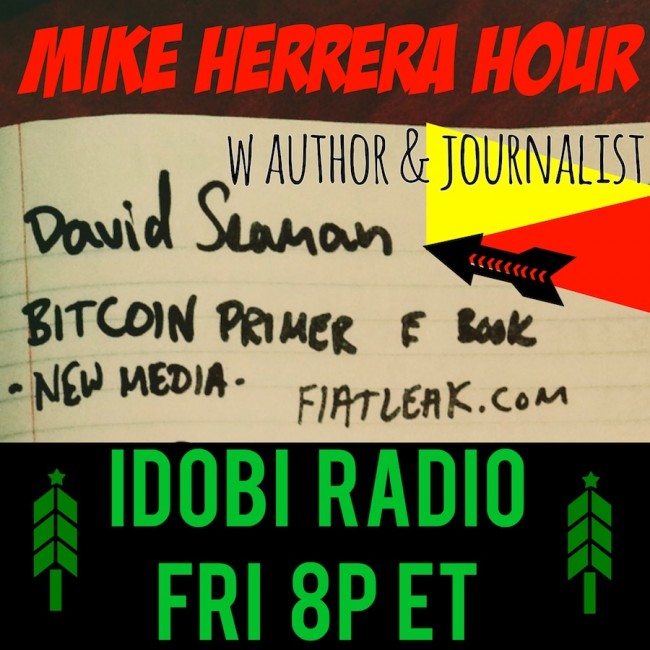 Author and Journalist David Seaman returns to the Mike Herrera Hour this week. Follow David on Twitter: @d_seaman.
Bitcion, eBooks, New Media, Fiatleak.com, Uber.com, Epitaph Party, Drug War, Drones…
Thanks for listening and Happy Holidays everyone! Cheers!
---
 The Mike Herrera Hour – every Friday 8pm EST/ 5pm PST here on Idobi.com.
Full Podcast | MERCH | MUSIC | Press | Monkey Trench Studios | YouTube | Twitter | Facebook
---
Tags:
The Mike Herrera Hour