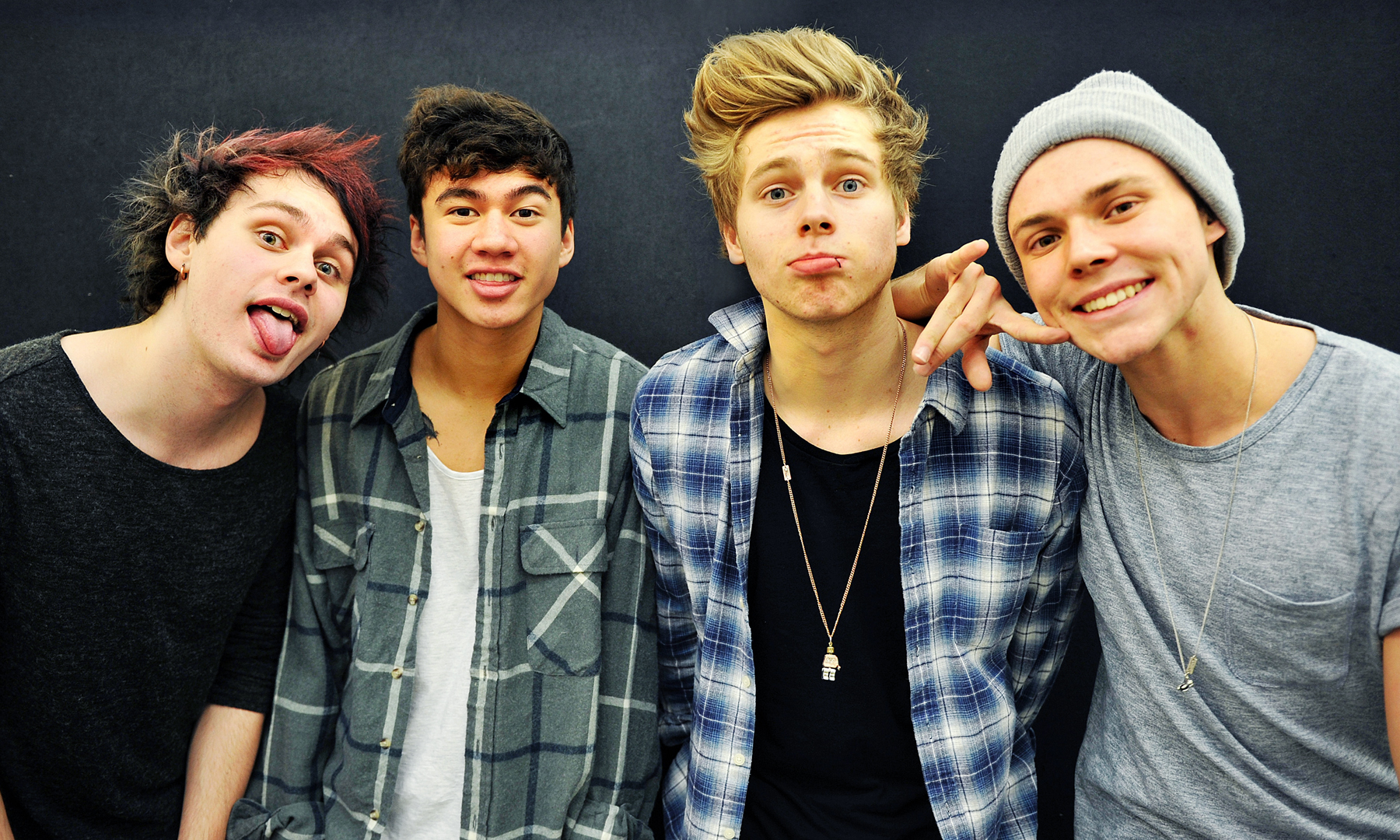 Hey idobi listeners – this is your idobi Radio Music Director speaking.
I wanted to take a quick moment and ask for your opinion on a grave and undeniably important matter. This is something that we have internally battled with for months upon months, and after much deliberation, tears, sweat, and numerous physical altercations, I want to bring the issue up with our listeners.
Here it goes…
Should we play 5 Seconds Of Summer on idobi Radio?
[poll id="3"]
By now, it's pretty safe to say 5 Seconds Of Summer (5sos – I believe pronounced "five sauce"?) is one of the most polarizing pop/pop-punk/whatever-genre-you-wanna-call-it bands to ever grace the pop-punk/pop-rock/whatever-you-wanna-call-'em genres. Are they posers? Are they All Time Low 2.0? Are they the post popular pop-punk band of a generation? To be honest… I'm really not sure. All I know is that I actually really like their album and so does most of our staff.
@idobiradio you're literally my last hope, Idobi. Please don't associate yourself with 5sos!!!

— *dancing girl emoji* (@TheIronyOfJalex) July 23, 2014
Our friends at Alternative Press announced 5sos as their next cover artist and it certainly received a mixed response from music fans. We've received a bunch of Tweets from both sides of the fence – loving requests for 5sos songs, as well as basically telling us that if we play 5sos they're going to burn idobi to the ground.
We're not really sure how we feel about it, so that's why we're asking you – please vote and weigh in in the comments! And feel free to tweet me and we can talk about it, or just yell at me (either one's fine).
Whatever the final result, please don't kill us.
– Matt Vogel
Your idobi Music Director
Tags:
5 Seconds Of Summer