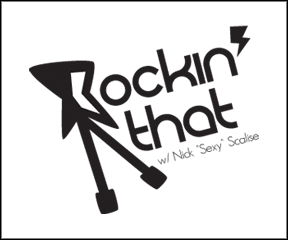 Rockin' That with Nick "Sexy" Scalise premieres tonight Friday night on idobi Radio at 8pm EST.
The show will feature music industry coverage, new music, and interviews with bands and industry professionals.
This week, the gang will discuss hot topics in music and premier a song titled "Wherever I Go" from Minnesota band Take Cover.
Nick will also be interviewing Hopeless records band We Are the In Crowd.
* Due to technical difficulties, Rockin' That with Nick Scalise will air April 2, 2010 at 8pm EST.
Tags:
Mathletes
,
October Fall
,
Sexy is my Middle Name
,
Take Cover
,
We Are the In Crowd